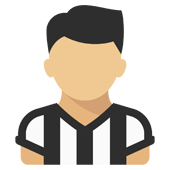 Content count

82

Joined

Last visited
Ciro Ferrara contro il Piacenza nella stagione 95-96

Ma infatti io ho specificato "quasi" ed in abiti borghesi (quindi anche con trucco). Qui sono in tuta...

L'ho conosciuta domenica scorsa perché era andata a vedere le compagne dell'inter (alla roma è solo in prestito) contro la roma XIV: è altissima e bellissima, in abiti borghesi sembra quasi una modella. Poi sono andato a vedermi dei video su youtube e sono rimasto ancora più impressionato...

Saccottino replied to MARZIANO87's topic in Off topic

Per chi non avesse realizzato Amatrice è il luogo di nascita dell'amatriciana, che molti pensano essere di Roma. Ecco perché in questi giorni c'erano tanti turisti: per la sagra della pasta.

Saccottino replied to MARZIANO87's topic in Off topic

Abito nella bassa Sabina e si è sentito tutto benissimo, anche la scossa delle 13 e 50 circa. L'edificio dove abito è recente, siamo relativamente tranquilli. I miei amici più in zona Rieti, peraltro tutti posti magnifici, sono assai preoccupati. Un enorme abbraccio a tutti gli sfortunati coinvolti in questa tragedia.

Saccottino replied to BlueDevil's topic in Off topic

Roma, nonostante sia ormai deturpata da incivili trogloditi venuti da ogni dove a comandare nella culla della civiltà sapendo di rimanere impuniti.

Ahahaha patetico, non ci voglio credere: l'unico incapace di vincere uno scudetto con ibrahimovic in squadra. Ora si capisce chi aveva ragione, se la società o Conte. La dirigenza si dovrebbe dimettere in blocco.

Secondo me tra i 2 meglio tazza d'oro: più aromatico e costa anche meno

Vicino dove lavoro, al pantheon, ci sono quelli che sono considerati i migliori caffè di Roma, sant'eustachio e tazza d'oro. Non sono un esperto ma devo dire che la differenza con un caffè normale si sente eccome.

Saccottino replied to BlueDevil's topic in Off topic

Complessivamente direi Roma, visto che ha vestigia di tutte le epoche.

Io ho il game cube originale

Sì, guardando il trailer che hai postato il gioco era al 99% assassin's creed. Non vorrei sparare cavolate ma mi sembra ci fossero anche delle pedane collegate ad alcune wii u, ma non ricordo il gioco. All'inizio pensavo fosse una wii normale, poi ho visto la grafica di assassin's creed ed ho pensato che fosse incredibile per una wii, quindi ho osservato meglio la console che in effetti somiglia alla wii ma è più lunga e meno spigolosa. Alla fine ho avuto la conferma guardando il controller che già avevo visto in rete.

Purtroppo non ho avuto modo di giocarci perché nel momento in cui ero lì era presente parecchia gente, quindi la fila per poter usare la wii u era abbastanza lunga. Come gioco c'era uno degli zombie, che a detta di parecchi era un po' monotono, un altro non ho capito cosa fosse ma si stava su di un galeone stile pirata e si sparava da lì (e di questo mi ha colpito la grafica, specie per me abituato a quella scarsa della wii), oltre naturalmente a Mario. Si trattava di demo. Ti ripeto c'era parecchia ressa, e considerando che pur essendo abbastanza appassionato in questo momento non ho, per motivi personali, soldi da investire nel settore, non ho preso la briga di informarmi più di tanto. Comunque il pad è veramente grosso: sembra un tablet un po' più spesso. http://www.youtube.com/watch?v=6Saja2m0SxA http://www.youtube.com/watch?v=a0lNIDLg-fI

Sabato sono stato al romics e c'era la WII U. La grafica è migliorata tantissimo.