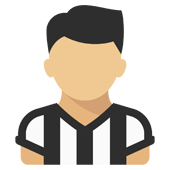 Content count

531

Joined

Last visited
Community Reputation
211
Buona
About elledani

Scusate ma dove sono Skriniar e De Vrij? Non capisco

Invece no, come ho già espresso sono anni che ci tocca vedere le prestazioni imbarazzanti di Bernardeschi o Khedira, eppure giocano e sono sempre pronti all'uso. Quante volte Bernardeschi ha giocato tutti e novanta i minuti pur facendo cappellate su cappellate per tutta la partita? Quante volte ci siamo visti in campo Khedira per 60 minuti, pur non mettendoci una pezza? Che senso ha avuto toglierlo dopo 55'? Non discuto l'entrata di Dybala, che ha deciso il match, ma la gestione Ronaldo. Lo togli dopo due partite andate male? Allora mi aspetto che tutti subiscano lo stesso trattamento, magari finiremo per giocare finalmente in 11 contro 11.

Gestione imbarazzante di Sarri infatti, lo sottolineo di nuovo. Sono anni che ci sorbiamo le prestazioni indecenti di Khedira e Bernardeschi eppure li vedo sempre presenti e pronti all'uso, condannare un campione del calibro di Ronaldo per due partite andate male é da scellerati.

Io sto con lui. Non giustifico l'abbandono anticipato dello stadio, ma non giustifico neanche la fiducia ad oltranza data a Bernardeshi, che ha giocato anche più di lui oggi, mentre Ronaldo viene trattato come un appestato. Gestione imbarazzante del gruppo da parte di Sarri. Rispetto per la societá, ma anche rispetto per il campione.

Partita inguardabile, mi é salito uno scazzo non da poco. Tuttavia ottimo Dybala, mi raccomando teniano fuori anche la prossima insieme a Costa. Ed un super omaggio al nostro portierone, oggi impeccabile non ne ha sbagliata una!

elledani replied to homer75's topic in Amarcord

Da dove diamine l'ha cacciata Costa quella giocata?

elledani replied to giusardegna's topic in Amarcord

Lo dico io, era un mio pensiero

1

elledani replied to giusardegna's topic in Amarcord

La domanda è: come reagiranno i vari Sensi e Barella dopo le penose dichiarazioni del gomandande? In piú se fossi un dirigente del Cagliari o Sassuolo mi sentirei profondamente offeso e non esiterei a rispondere a tono. Pagliaccio.

Sarebbe quantomeno giocare in 10. Dico 10 perchè qualora non dovesse giocare Bernardeschi giocherebbe sicuramente Khedira. Non si puó mica giocare in 11, troppo facile

"A Napoli niente piú Coca-Cola nelle pizzerie. Pepsi, hai capito quanto sei forte?"