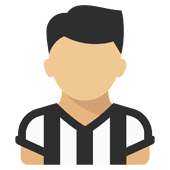 Content count

392

Joined

Last visited
Community Reputation
49
Neutrale
About otlaparlante

Stato della squadra: pietoso.

Questo mi sembra solo un cialtrone

otlaparlante replied to homer75's topic in Amarcord

Ditemi quello che volete, ma eccetto Vlahovic, in mezzo agli errori ke fa l ' UNICO ke qdo tocca palla mi dà un minimo di speranza di inventare qcosa è Cuadrado. Una su 100 qcosa si può inventare, gli altri 0 su 100.

Una serie A così mediocre e cosí livellata verso il basso mai vista.

Molto semplice x me, tecnicamente/tatticamente, nn siamo una grande squadra, infatti in Europa contro squadre forti scompariamo dal campo, come tutte le italiane. Ciò nn toglie che le qualitá tecniche che abbiamo sono superiori al Venezia e nn tanto inferiori a quelle di chi ci sta davanti. Il pb grosso è che se nn tiri fuori le *PALLE* nel calcio (vedasi 2° tempo, bastavano quelle per vincere in carrozza su qsto campo, nn servivano gli 'sghemi') nn vinci neanche con le serie inferiori e neanche se hai 11 fenomeni in squadra.

Bravo, allora nn le ho viste solo io quelle azioni contro l'Atalanta, ha una capacitá di incidere pari a 0. Aggiungo un cross che doveva fare ma forse aveva paura di usare il destro. È molto semplice, ha paura, nn è adatto a giocare a calcio, o peggio va in panico e si incarta.

Rispondere si a un quesito del genere vuol dire, semplicemente, non avere mai visto giocare Del Piero.

otlaparlante replied to homer75's topic in Amarcord

Ah ah ah ah ah ah ah ah ...... Ah ah ah ah ah...

L'odio della gran parte dei giornalisti italiani contro la Juventus è davvero qualcosa che non conosce paragoni.