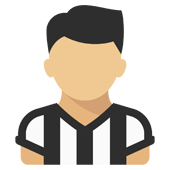 Content count

599

Joined

Last visited
Community Reputation
109
Buona
About SergioC1966

Recent Profile Visitors
La serie A sembra addirittura di un livello troppo alto per lui In passato ha fatto qualche gol di testa e qualche gol con gli spazi già aperti quando gli avversari erano sbilanciati per cercare di recuperare il risultato le eccezioni sono pochissime Ha grossi problemi a giocare contro una difesa schierata perchè manca di forza fisica e coraggio si vede spesso che viene spostato dai difensori con facilità e sembra giocare con la paura di farsi male Spesso ha problemi a stoppare il pallone perchè prima che gli arrivi è già preoccupato di cosa sta per fare il suo difensore se lo stoppa non lo sa difendere o sbaglia passaggi anche elementari Sembra in affanno già dopo pochi minuti se non regge i contrasti deve muoversi di più invece è un bersaglio continuo dei difensori che lo stancano dall'inizio della partita fino alla fine Per me è anche inferiore a Kean e deve stare in panchina

Max quando a Maggio saremo fuori da tutto anche da Europa League e Conference League, probabilmente allora forse capirai che Morata non è nemmeno un calciatore da serie A...

E' un nove dal quale Morata dovrebbe andare a scuola…

Proprio no. E' un giocatore da contropiede non e' adatto alla Juve almeno quando incontriamo squadre che ci aspettano dietro cioe' quasi sempre.

Pacione non era titolare Penzo aveva almeno grinta e fisico per creare spazi Amauri purtroppo non aveva più voglia

Per fortuna solo 12 presenze e tutte o quasi dalla panchina

Amauri quando è andato alla Juve si è montato la testa mentre a Rush i palloni non arrivavano proprio

Guardo le partite della Juve dal 1975 e un centravanti titolare così scarso giuro che non lo abbiamo mai avuto...

Allegri, anche se non lo può dire ha l'età giusta e l'intelligenza per capire che abbiamo il centravanti titolare più scarso degli ultimi 45 anni...

Partita vinta dall'unico giocatore che abbiamo in grado di attaccare una difesa schierata...

SergioC1966 replied to homer75's topic in Amarcord

Altri 45 minuti di Bentancur, assurdo Anche stasera non ne ha azzeccata una

SergioC1966 replied to homer75's topic in Amarcord

Bernardeschi e Ramsey contemporaneamente in campo non se li potrebbe permettere nemmeno il Psg...

SergioC1966 replied to homer75's topic in Amarcord

Szczesny estremamente insicuro anche oggi non cerca mai di bloccare un pallone Bonucci troppo lento, come sempre Non si può chiedere a Cuadrado di fare ogni volta quel lavoro per tutto il campo altrimenti durerà solo qualche mese Abbiamo un centrocampo che sembra una fabbrica di passaggi sbagliati Un solo cantravanti, Morata che per di più non sa nemmeno stoppare Chiesa è adatto solo a giocare in contropiede e Bernardeschi non si può dire...