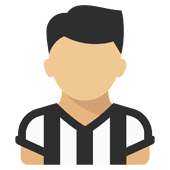 Content count

217

Joined

Last visited
Community Reputation
60
Buona
About dot

dot replied to homer75's topic in Amarcord

Mah ... Peggio la CL 2000/01 sia per il risultato (ultimi) sia per il livello degli avversari (davvero infimo) sia per la qualità della rosa (Zidane, Davids, Del Piero, Inzaghi, Trezeguet, Montero, Zambrotta, Ferrara, Conte, ecc ). Poi fuori Cl ricordo l'eliminazione col Celta Vigo, una vera umiliazione che, unita allo scudetto perso a Perugia, costò il posto ad Ancelotti.

dot replied to homer75's topic in Amarcord

Acciuga non verrà mai esonerato, facciamocene una ragione. L'ultima volta fu con Ciro, e sappiamo come andò a finire. Agnelli presidente dall'anno successivo è rimasto traumatizzato, come tutto l' ambiente, tamt' è che Delneri, il primo mister della sua era, è rimasto tutto l'anno nonostante il disastro compiuto. Figuratevi Allegri che è un suo amicone. Prevedo un gentlemen's agreement a fine maggio, e ognuno per la sua strada (Acciuga con tanti soldi).

Se non gioca mai, quando matura?

Non è un'ala. È un esterno tutta fascia da 352. Da terzino non ha spunto e cicca le diagonali, come fai sommessamente e urbanamente notare.

Non capisco chi critica Kostic, uno dei migliori finora. 'stasera è entrato in quasi tutte le azioni più pericolose. L'unico che sa mettere una palla in mezzo in maniera decente. È costato 12 milioni, che cacchio volevate per quella cifra? La stessa l'ha pagata il Sassuolo per Agustin Alvarez. Chi caxx'è Agustina Alvarez? Ecco, appunto...

Certo lo strumento è stato creato per ridurre gli errori. Che funzioni molto bene mi sembra un'affermazione quantomeno opinabile. Che sia stato usato per penalizzarci con un uso da microbiologo che cerca forme di vita sulle capocchie degli spilli in maniera del tutto "arbitraria" e strumentale sembra abbastanza evidente.

Sì sa perché è stato introdotto il Var, no?

Aspetto ancora il giorno che qualcuno dei nostri si presenti davanti alle telecamere per dire "Ci hanno annullato un gol in maniera vergognosa: non è il primo, basta, non è più accettabile!!!"

1 Non sappiamo gestire (anni) 2 Ogni tiro da fermo un area è un patema ( anni) 3 Ci cac..iamo sotto dopo ogni episodio sfavorevole (anni) 4 Se partiamo forte, scoppiamo dopo 60 minuti (anni) 5 Preso gol per un movimento sbagliato del n. 12 (manco lo nomino, e oggi era stato discreto, anche qui anni) 6 Var criminosa, gol annullato è vergognoso: non è più calcio!!! (Anni)

Il gol annullato è un furto bello e buono!!! Così non è più calcio...

Non sarei così sereno: esiste ancora Football manager? E farei anche attenzione alle plusvalenze di sconosciuti come Castolo, Coliuto e Passaro.

dot replied to homer75's topic in Amarcord

Saranno anni difficili: tanti? Pochi? Quien sabe? (cit.). Problemi più grandi: c'è tanto da ricostruire, e cambiare allenatore peggiorerebbe la situazione. Unica consolazione: il livello bassissimo della serie A che ci permetterà di restare sempre tra le prime 5-6, e di giocarci la CL. Insomma, sono pessimista, ma meno che nel 1991...