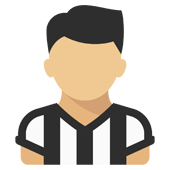 Content count

712

Joined

Last visited
Bravo Gravina questo stiamo aspettando fai in fretta cosi' ci liberiamo da questa serie A

Portare Allegri a Torino nei panni della societa' ci penserei un allenatore come lui il piu' pagato che per 2 anni non si e' accasato a nessuna societa' prendentosi i soldi della Juve non merita di tornare da noi tutti prenderei tranne lui.

Presidente hai fatto come Maldini non sapeva niente

Dobbiamo rifondare tutto ringraziando tutti dal nostro Presidente , Nedved, Paratici e Pirlo e svoltare pagina .

Buon giocatore ma per me ha sbagliato a venire a Torino non siamo una squadra che aiutiamo i giovani .

gigi2002 replied to homer75's topic in Amarcord

siamo al capolinea mandate via Pirlo altrimenti non arriveremo nemmeno al 4 posto

gigi2002 replied to homer75's topic in Amarcord

gigi2002 replied to homer75's topic in Amarcord

Cuadrado per me fuori ruolo

Normale poco entusiasmo poi lui ci mette del suo vedi il fatto di Higuain prima conferenza stampa ha detto che aveva parlato con Higuian e gli aveva detto che non faceva parte dei suoi piani , adesso ha detto che Higuain voleva andare via .

Sicuramente che sono i 90 milioni spesi mali ma bastava un altro anno e andavamo a zero hanno fatto credere che volevano svecchiare la squadra e togliersi ingaggi alti ma a quando vedo non e' stato cosi' vuol dire che i soldi ci sono.

In totale per il bilancio della Juventus si tratterebbe di un rosso da 69,3 milioni, il terzo consecutivo dopo il -39,9 milioni del 2018/2019 e il -19,2 milioni del 2017/2018. Negli ultimi tre anni i bianconeri avrebbero così registrato una perdita complessiva di 128,4 milioni

Sinceramente il nostro Presidente il Covid e' stato un problema per tutti ma noi senza Covid non e' che andavamo bene il bilancio e' stato sempre in rosso .