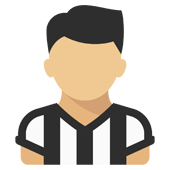 Content count

116

Joined

Last visited
Community Reputation
7
Neutrale
About axel77

normale che in confronto a Sarri e al non allenatore Pirlo sembri un fenomeno ma non sarà mica l'unico dai.intanto nei primi anni aveva una rosa infinitamente migliore di questa ma io non mi dimentico gli ultimi tempi in cui mi addormentavo guardando le partite,insomma voglio dire che senza le follie di Paratici uomo solo al comando e con un buon allenatore si poteva fare molto bene senza dover rimpiangere continuamente Max

Szczesny 6 Cuadrado 5,5 Bonucci 5 Demiral 4 Danilo 6 Chiesa 4 Bentancur 5 Rabiot 5 Kulusevski 4,5 Dybala 4 Morata 6,5 McKennie 6 Bernardeschi 0 Arthur s.v  All Pirlo 4  Il Migliore nessuno

Sono contento che i giocatori con Pirlo si divertano perché io mi sto intristendo sempre di più

Del trap ho vissuto solo la seconda era quindi dico Lippi,una menzione per Conte per averci riportato lo scudo dopo calciopoli

axel77 replied to homer75's topic in Amarcord

Ma a me sembra di capire al posto della Champions non del campionato...

axel77 replied to homer75's topic in Amarcord

Buffon 5 Danilo 4,5 Bonucci 4 Demiral 5 Chiesa. 5,5 Bentancur 6 Arthur 5,5 Frabotta 6 Kulusevski 5 Portanova  4 Morata 6,5 Cuadrado 6 Bernardeschi 0 periodo Rabiot  4  All Pirlo 4  Il Migliore Morata

Ma non è il caso di farlo adesso,magari appunto per questo iniziamo dalle cose un po' più certe.e poi se nn sbaglio squadre come il Napoli 4/5 amichevoli le hanno fatte,non era vietato dal regolamento..

Qualcuno in società avvisi Pirlo che non siamo nel precampionato.

Ma Dybala perché * non l'ha lasciato a Torino?

Sentito ma se i giornalisti in studio avessero fatto i giornalisti bastava chiedergli come mai due giorni prima il loro presidente avesse chiesto ad Agnelli di rinviare la partita se volevano così tanto giocarla ...

Provo ad immaginare un De laurentiis fare una conferenza di questo tenore ma mi riesce difficile.grande Andrea!

Tu pensa povero Napoli,loro che volevano partire alle 14:15 di Domenica e l'ASL gliel'ha impedito..ma guarda te.

Se proprio sono costretti penalizzeranno il Napoli,magari proprio di 3 punti ma mai darci la vittoria a tavolino a noi...temo.