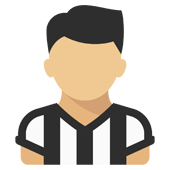 Content count

353

Joined

Last visited
Community Reputation
46
Neutrale
About ilconte1779

Recent Profile Visitors
The recent visitors block is disabled and is not being shown to other users.
Infatti lo ha detto semplicemente perché dopo anni di scansamenti da parte di tutti ha voluto mandare una frecciata ai monnezzari per ricordargli che non hanno vinto nulla

Si forse quando ho cliccato su cita volevo rispondere al messaggio precedente

No io dico l'esatto contrario ... abbiamo mandato via max per prendere uno top

Esatto ... AA e' il top che ci potesse capitare....

Non è detto, ci sono dei contratti e prima di far uscire qualcosa i contratti vanno discussi ed eventualmente rescissi, guardate Conte l'anno scorso, lui si è impuntato, hanno dovuto licenziarlo per prendere sarri e sono andato in causa

Ma dai ragazzi facciamo i seri ... AA è un uomo Fiat, uno abituato a programmare e lo ha dimostrato con la crescita della Juve da 8 anni a questa parte, vi sembra logico che decidano di mandare via l'allenatore per poi vedere con calma chi prendere, cr7 non vi ha insegnato nulla, i primi contatti risalgono a gennaio, l'allenatore è bello che scelto e da tempo, ovvio che dopo Amsterdam e dopo la vittoria dello scudetto hanno fatto sapere che allegri se ne sarebbe andato, e se ne sarebbe andato anche se avesse vinto la Champions, la Juve programma non vive di piccoli periodi.. l'allenatore c'e e c'e Da tempo

Uno affidabile? Oppure un quaquaraqua?

Sic tu continui a confermare tutto quello che hai detto ieri oppure è cambiato qualcosa?

Quella che hanno fatto lo scorso anno con cr7

Secondo me ha detto la sua...