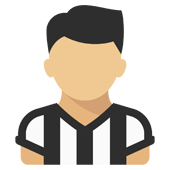 Content count

3,564

Joined

Last visited

Days Won

1
Community Reputation
626
Eccellente
About Leila88

Informazioni
Squadra
Sesso
Provenienza
Recent Profile Visitors
The recent visitors block is disabled and is not being shown to other users.
Mamma mia ragazzi miei ripeto quando spero più tardi possibile , non vinceremo nulla per una stagione cosa succederà qui dentro ? Lascia stare tanto per mezzo forum siamo una squadra di m...guidata da dirigenti di m... ecc ecc quindi tutti ci schifano e tutti vogliono andarsene che bei tifosi 🤦‍♀️

Ma che ha ? Arrivo sempre in ritardo di 50 anni

Eh certo infatti si vede da altre parti come va forte ! Ma si riesce a criticare una prestazione senza essere vedove di allenatori giocatori o dirigenti ? E siamo a ottobre ...quando per un anno non vinceremo niente (e accadrà ) cosa farete ?

Insomma "il male sono senatori,il male è Pirlo,il male è Paratici,il male è Agnelli"...tutto ciò a stagione appena iniziata...bah.

Ma perché ricominciate con la rottura dei senatori ma che c'entra ? Ma basta.

é difficile dire che abbiamo giocato maluccio ma il rigore non c'era ? Alcuni mi sembrano peggio dei giornalai...non è una giustificazione ma il fallo inizia fuori area.

È stato uno dei migliori ma giù insulti anche l'ambiente "tifo" ha bisogno di crescere 😊

Veramente in questo inizio campionato/CL è stato uno dei migliori però vabbè voi niente eh avete bollato per bidone e non c è nulla che vi faccia cambiare idea

Il rigore non c'era per carità non siamo stati brillanti ma era nettamente fuori area.

Ma non vi vergognate ? Invocare un lockdown che metterebbe in ginocchio l'Italia perché stasera abbiamo perso? Vivete il calcio in maniere molto molto discutibile . Detto ciò tornando in topic boh per me bisognava cambiare prima per lo meno dopo l'1-0 mandatemi a quel paese Berna pessimo ma per me era punizione e non rigore. C è tanto da fare ma tanto comunque niente è perduto passeremo il girone e mi auguro che da qui agli ottavi si trovi una quadra.

Oddio un altro fuorigioco

Comunque è ora di fare qualche cambio

Siete veramente patetici.