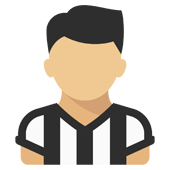 Content count

2,471

Joined

Last visited
Community Reputation
352
Buona
About Leila88

Informazioni
Squadra
Sesso
Provenienza
Recent Profile Visitors
The recent visitors block is disabled and is not being shown to other users.
Ma si infatti alla fine penso che quando le cose miglioreranno, saremo tutti meno tesi. Vediamo a metà aprile come stiamo messi 🤞

È perché mangerò la pizza domani allora sono contenta ahahah. Apparte questo non so per me era difficile due mesi fa pensare di arrivare a questo punto. Però per ora siamo stabili più o meno ci dovrà essere un cavolo di momento in cui caleranno i numeri no ?

Ahahaha.Si infatti io sono fiduciosa sento che il calo ci sarà. Sensazioni eh il non di nulla di nulla purtroppo.

Ecco anche io litigo con chiunque non accetti buone notizie infatti . Stesso discorso sulla mia città ma se dici che i numeri sono quelli si arrabbiano e rispondono solo si sì va bene ma #stateacasa ma chi è che non ci sta ? Una minima notizia decente non viene mai argomentata (non nel forum eh dico nei vari social),

Si ma certo infatti dovremmo tranquillizzarci un attimo ma è difficile io ormai ho i capelli bianchi e dritti 😂

Essere equilibrati in questo momento è difficile perché si sono formate due fazioni "riaprire tutto e subito" da una parte e "per sempre a casa" dall'altra. Ovviamente ho estremizzato ma perché non continuare a parlare e abbandonare la discussione ? Non ha senso, le opinioni vanno accettate poi ci si confronta. Oggi sono pacifista domani chissà.

Ecco esatto per dire io considera che ormai mi informo qua, magari ci sono persone che stanno anche "dentro" la situazione, che vengono dalle regioni più colpite e magari possono far capire meglio anche ad una capra come me. Però inizialmente sono andata dietro a quello che si diceva in tv e lo dico non pensavo avremmo avuto questi numeri. Comunque in Umbria sono aumentati i tamponi e leggermente i positivi .

Ma certo adesso che sappiamo le cose come stanno logicamente non è che veniamo a dire che è poco più di un'influenza ma all'inizio basandoci sulle informazioni ufficiali mai avremmo pensato di arrivare a questo punto, per lo meno io

apro una parentesi...insultare chi parlava di poco più di un'influenza basandosi su quello che si sentiva in tv, non è normale eh ...se poi voi mentre ci dicevano che in Italia non c'erano grandi rischi, già sapevate tutto, tanto di cappello. Basta non voglio ne litigare ne discutere eh però mi sembra un controsenso. Comunque voglio cercare i dati Umbri dettagliati.

Boh forse si riferiscono alle lunghe file ? Per esempio qui sono molto ordinati anche in quello io ho un Lidl,un Conad e un Superconti tutti vicino casa ahahah e sinceramente non ci sono stati mai problemi. Ma evidentemente abito in un quartiere fortunato.

Mangio,cucino,porto di fuori i cani, tv, libri...che mangio l'ho già detto ? Facevo tanti piccoli lavoretti per ora però tutto fermo quindi niente ah poi sento tutti i giorni le persone che mi mancano ❤️

Si esatto io ho ancora le gomme invernali ma alla fine ecco sono giorni che non uso l'auto per cui ecco aspetterò per cambiarle . Comunque ecco come dici tu se c'è bisogno logicamente di utilizzare i propri mezzi e ci sono queste occasioni meglio per noi e per chi può continuare a lavorare

Si esatto, per ora è quello che possono fare, comunque funziona abbastanza soprattutto per il cibo dato che ecco oltre le pizzerie si sono attrezzate anche le gelaterie 😍 saremo grassi ma felici quando ci rivedremo. Comunque sembrano stupidaggini ma anche mangiare una pizza a casa con i genitori o un gelato da un po' di serenità .

https://www.umbriaon.it/ha-il-coronavirus-ma-continua-a-trasportare-merce-e-lavorare-denunciato/ scusate avevo sbagliato articolo comunque ecco situazioni del genere sono intollerabili

Da me,come penso da voi, ormai consegnano tutto a domicilio per esempio anche le cartolibrerie si sono attrezzate a consegnare a casa. Ma credo che sia un modo per dire "meglio guadagnare poco che niente ".