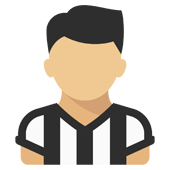 per aspera ad astra
Utenti
Content count

1,194

Joined

Last visited
Community Reputation
565
Eccellente
About per aspera ad astra

Rank

Titolare


Birthday

09/24/1958
Recent Profile Visitors
The recent visitors block is disabled and is not being shown to other users.
dai che c'è spazio per almeno altri 7 rigori contro ancora.....

xxx c'è poco da fare ! Gli eventi li devi anticipare e non subirli. Devi leggere le partite e gli eventi in anticipo !!!!!!! E che razzo ! non puoi fare i cambi quando la situazione ti è già sfuggita di mano ! fatti spiegare da allegri o guardati le registrazioni delle sue partite.

però....come gioca rugani alla bella statuina....nessuno mai ! caro rugani, sei una mezza pippa ma se non giochi mai diventerai un pippone come ranocchia forse è meglio, per il tuo bene, comunicare al tuo agente che vuoi cambiare aria per trovarti una squadra che ti faccia giocare. Farà bene a te e a noi che alleggeriamo il bilancio di tanti inutili soldini !

resteremo vivi o moriremo tutti ? chiedo perchè così compro il loculo..... Ma dai...fatela finita! partita orrenda ma abbiamo 7 punti di vantaggio a 7 giornate dal termine ! La lazio è scoppiata più di noi a l'inda fa * come al solito ....

comunque ...signori...lo possiamo dire :sarri è un minchione ! Allegri, con il suo gioco orrendo e forse anche peggio, l'avrebbe portata a casa senza affanni....0-2 e tutti a casa !

Szczesny 4 svegliaaaa !!! Cuadrado 6 Rugani 2 la bella statuina ! Bonucci 3 pallone gonfiato ! Danilo 4 essere o non essere ...... non essere ! Bentancur 6 Pjanic 4 parti...scompari...sparisci ! Rabiot 7 Bernardeschi 3 imbarazzante ! Higuain 5 Ronaldo 6,5 Douglas Costa 4 Ramsey 4 Matuidi 4 Alex Sandro 2 inaffidabile Muratore 5 All Sarri 3 non sa leggere i momenti delle partite. buono per il nabboli non per la Juve ! Il Migliore rabiot arbitro 10 decisivo per la vittoria del milan. missione compiuta ! Var 10 ridicoli e patetici !

i miei migliori complimenti agli arbitri per la bella vittoria sulla juve ! ma perchè quella casacca gialla stasera ? erano finite quelle rossonere ? In fondo a una miniera dovreste finire, a spaccare pietre col piccone a 800 metri di profondità! buffoni !

Facciamo i complimenti all'arbitro per la bella e meritata vittoria !

senza fiato e testa già al 7 luglio ....c'è ancora la champions....

Farsi battere dal mendicante cencioso delle panchine è roba da non credere !

Ma uno più ridicolo di guida non l'avevano in federazione ?

consiglierei alla dirigenza del milan l'acquisto di tanti cavalli quanti sono i componenti della rosa del milan e di darsi all'ippica !

squadra di scarpari il milan.....