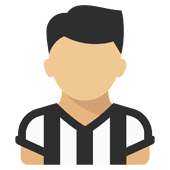 Content count

1,850

Joined

Last visited
Community Reputation
700
Eccellente
About Solo la Maglia

Per me Haaland è nettamente superiore a tutti. Ma quello che stanno facendo Oshimen e il georgiano è assurdo. Over performing mai visto prima. Fossi in loro questa estate li venderei a 100 a testa senza esitare.

Anche Oshimen con la Nigeria ha fatto pena

Vlahovic lontano da Allegri torna a segnare

Tolto subito Di Lorenzo Sia mai che uno dei titolari dei miracolati si rompa

Che fenomeni Vinceranno di nuovo l'Europeo

Che cess Di Lorenzo nel Napoli sembra Zambrotta

Giocheremo sicuramente 352 con Cuadrado De Sciglio Ali e Kean Vlahovic in attacco

Però Barrenechea e Soulè prima di farli diventare fenomeni sarebbe ora che facessero la differenza almeno in C, no?

Io capisco che devono essere preparati alla mentalità della prima squadra, ma questo non calcio della Juve che vedo ogni volta è assurdo.

Come si fa a non insultare gravemente la Rai e prendere per il kulo i rommanisti?

Solo la Maglia replied to mercimichel's topic in Altri Sport

Solo la Maglia replied to Marcojuve's topic in Altri Sport

Milano in Eurolega sta facendo una rimonta pazzesca.

Oshimen a secco contro la mitica Guinea Bissau intanto. Io sono sempre più convinto che sia assurdo come i giocatori del Napule stiano over performando questa stagione…

Occhio a Marcolini domenica. Per me gliela incarta. Finisse 0-0 non mi stupirei (e godrei). E a quel punto la rappresentativa FIGC sarebbe già con le spalle al muro.