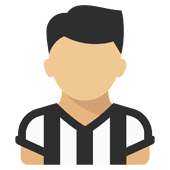 Content count

900

Joined

Last visited
Il livornese deve andarsene il prima possibile

Solo la Maglia replied to mercimichel's topic in Altri Sport

Sarò sbagliato io (probabilmente) ma a me non è mai piaciuta questa amicizia tra Federer e Nadal. Ho sempre preferito le rivalità aspre. Non le storie da libro cuore, ecco. Diciamo che il mio tipo di rivalità ideale è quello tra Ronaldo e Messi. Anche perché se Federer non ha finito la carriera con 25 slam è stato anche per fattori esterni e vicende insabbiate proprio dello spagnolo (e mi fermo qui). Aggiungo che la carriera di Roger, per quanto sia stata incredibile e ripetibile da pochi umani da qui alla fine del pianeta, dal 2012 al 2020 gridi vendetta: 3 slam vinti per uno del suo talento è pochissimo. Soprattutto quando a vincere slam sono stati anche giocatori nettamente meno talentuosi come Cilic. È mancata anche la testa nella sua comunque fantastica carriera.

Se anche per contestare aspramente la società e l'allenatore mi sta bene

Altro stadio (nel senso che almeno si tifava e non aveva una società contro il tifo), altro prezzo e quella squadra comunque a parte un paio di mele marce ci teneva. Oltre al fatto che eri ancora in corsa (qua sei già fuori)

Allenatore e dirigenza, chiaro

Bisognerebbe fare un tam tam sui social Riempire fino all'ultimo posto Juve Bologna solo per contestare per 90 minuti. 40.000 persone incazzate. E disertare poi Juve Maccabi e tutte le prossime finché ci sarà quel personaggio in panchina e Agnelli presidente

Comunque spero davvero che fra due domeniche sarà una roba di fischi e cori di contestazione. Una bolgia infernale e fischi a tutti dopo 5 minuti. E al primo lobomotizzato che ripete ad alta voce il nome di Allegri all'annuncio della formazione volano insulti

Io prenderei quei posti solo per poter insultare da vicino Agnelli Allegri Arrivabene

Banti e Marcenaro non devono più mettere piede e Torino. Manco come turisti.

Io nel dubbio ho trovato la sua pagina Facebook. Dobbiamo rendergli la sua vita un inferno.

Solo la Maglia replied to mercimichel's topic in Altri Sport

Si vabe paragoniamo Nadal a Berrettini ora La realtà è che è un coito interrotto e temo che anche l'altoatesino stia prendendo la sua strada (ma ha l'età dalla sua parte tuttavia alcune sconfitte e occasioni perse sono già allarmanti).

1

Solo la Maglia replied to mercimichel's topic in Altri Sport

Ma a Van Nistelrooy che han dato? Comunque speriamo vinca Kyrgios sto torneo va (su Sinner zero speranze, anche lui si fermerà qui).

Solo la Maglia replied to mercimichel's topic in Altri Sport

Meno male che in questo momento di degrado tecnico c'è Nick a deliziarci. Peccato che in finale perderà contro uno dei due bombati iberici.