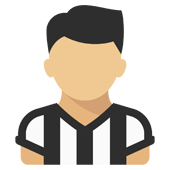 Content count

1,721

Joined

Last visited
Community Reputation
299
Buona
About massimobonini2

Recent Profile Visitors
The recent visitors block is disabled and is not being shown to other users.
Una persa per colpa dell'arbitro, due perse perché arrivati bolliti...

Berardi, magari avesse accettato anni fa. Guardate i numeri, è meglio di Dybala. Mi lascia perplesso che ancora mettiate in ogni formazione Dybala, è una forzatura, altro che n. 10, con lui si gioca in 10. Tutte le partite in cui gioca dybala sono condizionate dal suo non ruolo, he ovviamente non gli chiede di svolgere macs ma lo decide lui, un ruolo camaleontico...

Sinceramente, macs caro, la gastroenterite la stanno facendo venire a noi questi... Abbiamo sempre una scusa per difendere i signorini: il campo, la gastroenterite, il vulcano Tonga, l'anticiclone delle Azzorre... Basta, meglio tacere piuttosto che difendere l'indifendibile.

Ripeto, non discuto la sua tecnica sopraffina, sarebbe disonesto farlo. È tutto il contesto attorno, come ci si è trascinati a sto rinnovo, che infastidisce, fin dai tempi della sua brutta rogna dei diritti d'immagine (sempre causata dal suo entourage), che sicuramente ne ha condizionato il rendimento.

il bello del forum è che ognuno può pensarla come vuole, basta non mettere nei guai gli amministratori.

quando parlate di sostituto che non esiste resto perplesso; sembra che dopo dybala ci sia la fine della juventus. io spesso ripenso a come siano andate le cose in passato, ma abbiamo un classe 94, talentoso, persona seria, che come gol e assist è a livello di dybala, che è maturato tantissimo e che vedrei benissimo nella juventus al posto di dybala, si chiama Domenico Berardi. Credo che su instagram non ci sia.

D'accordo su tutto, ma dybala sopra ronaldo no 😄

Concordo, considerando poi che i due citati sono dei mostri sacri della juve, uno è il talento più grande della storia del calcio italiano di sempre.

penso sia un atteggiamento al risparmio, al minimo sindacale. E credo che la cosa si sia accentuata da quando hanno osato cederlo al MU.

assolutamente d'accordo, finiti i likes

ma cosa vuoi che cacci, questo vuole solo i danè, sta pagliacciata degli infortuni è tutto un teatrino, questo per il salario sta scioperando da due anni.

si ma non è questa la scusante, suvvia; quando lui era nei guai per la questione dei diritti d'immagine la juve lo ha aspettato e supportato. Dopo è entrato in un tunnel che la questione della mancata cessione al MU sembra la causa di tutti questi infortuni...