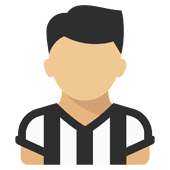 Content count

42

Joined

Last visited
Community Reputation
104
Buona
About whois

whois replied to Third stone from the sun's topic in Musica

Dei The National io ho due album che mi piacciono particolarmente: High Violet (su tutti il mio pezzo preferito è "Bloodbuzz Ohio") e "Sleep well beast", ma tutta la produzione merita un ascolto (compreso l'album solista del cantante, "Serpentine prison" del 2020).

Onestamente, però, non capisco cosa ci si guadagni a dire "accettiamo tutto". Cioé, anche di fronte a plateali ingiustizie, tu dici "accetto tutto"? Il problema è che a questo punto confermi implicitamente che anche la tua posizione è figlia di fatti extra-campo, ossia che hai il mandato di dire "va bene così" per evitare guai peggiori. Ma allora, se scopri il giochino, che senso ha andare in campo? Se l'esito sportivo è predeterminato, possibile che non ci sia nessuno dei nostri che - perso per perso (es. un Bonucci che è a fine carriera, e che con 1 o 2 anni con la società fuori dall'Europa le coppe non le vedrà mai più) - tiri fuori gli attributi e dica le cose come stanno? Anche solo una frase del tipo "come facciamo a sentirci tutelati quando il presidente Uefa ci attacca un giorno sì e l'altro pure? Come possiamo pensare che certi episodi siano casuali quando il massimo organismo del calcio europeo insulta sul piano personale il nostro ex-presidente?". Non sto dicendo di prendere una posizione suicida, del tipo "muoia Sansone con tutti i Filistei", ma basterebbe una frase del genere a far fischiare molte orecchie, in alto: il giochino di usarci come punching-ball o non raggiunge queste bassezze, oppure ne esce a pezzi l'intera credibilità del sistema (e quindi paradossalmente rinforzi l'ipotesi di leghe alternative, visto come gestisci l'UEFA).