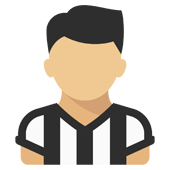 Content count

512

Joined

Last visited
Community Reputation
229
Buona
15 Followers
About Lore11

Recent Profile Visitors
The recent visitors block is disabled and is not being shown to other users.
Comunque..svaccato sul divano dopo aver messo a nanna il nano,riflettevo.. Ma ci avete mai pensato a come si comporteranno Di Marzio&Co. quando capiranno veramente che hanno preso nà supercaxxola? Realizzeranno ovviamente prima di ogni ufficialità..e che faranno? Si accoderanno al resto della ciurma con le orecchie basse (non potento fare gli spavaldi)? Sbirceranno ulteriormente nell'angolo rubando quindi le 'gurate' e facendole passare come ricostruzioni e scoop? Inizio a prendere birra e pop corn và e poi rutto libero!

Una volta che si entra nell'angolo è bene non tornare indietro! 😁

Lore11 replied to Bomberone1's topic in Cestino

Versilia io ho scoperto da poco l'angolo ed è stata,almeno per il sottoscritto,una scoperta straordinaria. Per me su VS esiste solo l'angolo,nelle altre sezioni manco ci entro più. In questi giorni nell'angolo ho potuto notare la miriade di * che ovviamente nulla hanno a che vedere con la nostra passione e le nostre idee. Capisco,per quel che può valere,la tua frustrazione ma così facendo vengono tutti penalizzati. Con tutto il rispetto verso tutti gli utenti qui dentro sarebbe senza dubbio più corretto mettere uno o più filtri che impediscano di scrivere a chi si registra solo per rompere i maroni. Questo potrebbe voler dire che anch'io sarò escluso per le repliche? A malincuore,mi limiterò solo a seguire,quindi fatelo!! I Guru sono da salvaguardare,non scherziamo! E...Versilia,non abbandore chi ti e vi segue con passione! Un saluto!

Tuttocampista a 40 metri dalla porta prego!

Ti dirò che non potrebbe mai succedere per com'è strutturata la ns Società. I compiti da noi sono ben definiti e quindi nel campo sportivo solo 3 persone potrebbero metterci bocca. Magari da loro non è così,anzi sicuramente. Detto ciò ci sono mille altre cose che stridono. Guardiamo avanti fiduciosi. #teamPep

Basta che poi richiudono di nuovo!!!

Han fatto bene così la prossima volta pensano bene a come smentire.

Comunque ancora ripenso al sorrisino di Pavel di Domenica sera,cioè DOPO esser andato alla Tacticgroup (gurata appurata). Cioè,vai lì e se non va come deve andare il giorno dopo te la ridi sotto i baffi in quel modo?

Su quello non avevo particolari dubbi!

Cosa giochiamo..a chi ce l'ha più lungo tra le Società? Mah..

Ma sta clausola a quanto ammonterebbe..si è capito?

Oggi su Pep è andato oltre superando il limite. In pratica gli ha messo in bocca parole del tipo " Guardiola è seccato perchè nessuno gli crede. E' una persona seria, non gli piace non venire creduto quando parla." Vi sembra normale sta cosa? O hanno cioccato di brutto con Pep e la Juve oppure qualcosa non torna.

Lo sforzo di prenderlo a randellate per tutte le scorrettezze che ci ha fatto. Quando abbiamo finito poi iniziamo a parlare di un suo eventuale arrivo.