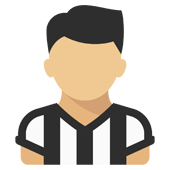 Content count

1,353

Joined

Last visited
Community Reputation
376
Buona
15 Followers
About Lore11

Recent Profile Visitors
The recent visitors block is disabled and is not being shown to other users.
Il problema è che è lui che dà gli ordini a Pirlo...

Nulla di personale con chi sto per nominare ma abbiamo fatto esordire Frabotta..perché non dovremmo fare lo stesso con Fagioli?

Al di là del rigore che sforzandomi di isolare il contesto (uscita sicura del portiere con giocatore del Napoli che mai ci sarebbe arrivato) non è scandaloso ma sicuramente generoso.. Su Di Lorenzo è stato epico non fischiare manco fallo per non doverlo buttare fuori..questo è stato lo schifo vero. Più permettere di tutto nel secondo tempo a livello di perdite di tempo..30 secondi minino ad ogni rinvio da fondo campo,per battete un angolo ci andavano camminando, il minuto perso già a recupero iniziato per il problema a Lozano dov'è finito? Sarà stata la vicinanza ma a Benevento avevano fatto la stessa cosa,tutto permesso e secondo tempo praticamente non giocato. Ieri l'unico neo è stato il mezzo errore di Chiellini. Per assurdo si è giocato meglio ieri che a San Siro in Coppa Italia o contro la Roma,vincendole entrambe.

E ma non puoi uscire dalla regione! 😂😂 Rischi ancora che vi rimandano indietro!

3 gol 3 fuorigioco Ottima media

Guarda per me mer.. sono e mer.. rimangono ma stasera il Milan l'ha buttata via. Espulsione giustissima tant'e che manco protesta Ibra e rigore sacrosanto. Sulla punizione pollo Meite. Sempre mer.. rimangono ripeto.

Lore11 replied to storia di una grande amore's topic in Juventus forum

Rizzoli avrebbe fatto meglio a non tirare fuori sta cosa..ora ci saranno ancor più polemiche e dubbi. Poi ci faccia vedere,ad esempio,i 10-15 cm dov'erano su CR7 a Parma l'anno scorso. Su Mertens a Bergamo invece quella tolleranza abissale era giustificabile ovviamente. Era meglio tacere,ne vedremo delle belle.

Passasse la SPAL che non è nelle teste di serie da 1 a 8 il regolamento dice che si fa un nuovo sorteggio e non conta il numero più basso di testa di serie. Il nuovo sorteggio è stato fatto a Novembre e sarebbe Juve-Spal.

Si,ho controllato ora e gli eventuali accoppiamenti dei quarti erano stati già sorteggiati a Novembre! Giocheremmo in casa sia con Sassuolo che con SPAL.

Con sto giallo inventato è in diffida.Sarebbe folle andare contro le *erde senza Cuadrado,Danilo ed Alex Sandro.

Il cartonato al Clabbe che sta dicendo per mettersi tutti contro? Comunque grazie al regalo di Irrati con questo giallo Danilo è entrato in diffida..Sassuolo ed a seguire le *erde.....

A beh..pensa te se 20 secondi (forse neanche) sono troppi siamo proprio messi bene..mi fa strano Repice..