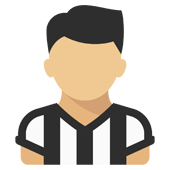 Content count

122

Joined

Last visited
Community Reputation
18
Neutrale
About jimihe
Recent Profile Visitors
The recent visitors block is disabled and is not being shown to other users.
jimihe replied to homer75's topic in Amarcord

Mercoledì non conta la prestazione ma i 3 punti 

Abbiamo, ad ora, due partite in meno e dobbiamo giocare gli scontri diretti.

Si sa quando verrà recuperata?

Non credere che vadano in vacanza contenti. La società è forte.

Non mi lamento mai degli arbitri, non cerco mai alibi ma oggi è stata una giornata storta da tutti i punti di vista. La sentenza, i rigori solari, l'espulsione, la mancata espulsione, gli errori nostri. Purtroppo, quest'anno, non riusciamo ad essere costanti. Le sentenze datele dopo tutti gli scontri diretti. L'anno del Napoli di Sarri siamo stati sotto per mesi. Non credete che le milanesi le possano vincere tutte. Ci saranno momenti storti anche per loro che, a differenza nostra, non hanno la forza mentale per cambiare un periodo no. La Rosa c'è. Non si può paragonare con quella di Ferrara o Del Neri. C'è ancora molto tempo.

È vero. È una vergogna ma ormai dobbiamo andare avanti. Sarebbe importante sapere quando la recupereremo.

La Roma giocò contro il Parma l'ultima partita con il pubblico a bordo campo e Buffon a festeggiare senza avere la certezza matematica del titolo. Sarebbe potuta finire come il 5 maggio ma non fu. Partita irregolare. L'avessimo fatto noi......

jimihe replied to homer75's topic in Amarcord

Qualcuno sa dirmi quanto abbiamo perso?

.... e se la seconda fosse l'inda, direbbero che è arrivata solo ad un punto!

Comunque il mio sogno sarebbe quello di venire penalizzati di 5/7 punti e vincere comunque il campionato! Devono schiattare!

Con i se e con i ma, mi sembrate un branco di interisti frustrati. Non c'entra il risultato. Siamo più forti!

Non c'entra il risultato. Siamo più forti!

#Marotta propone di venderci Ranocchia a centocinquantamilioni. Pagamento con bonifico istantaneo!