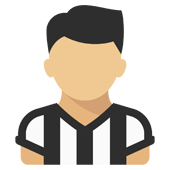 Content count

141

Joined

Last visited
Non ha spinto perché con noi non ce la fanno! Ci hanno provato fino alla fine. Uno che ti vuol fare vincere non fa tutto quel casino per sto rigore.

Non ha fatto toccare palla a lukaku

Piazza pulita la faremo lo stesso!

jimihe replied to homer75's topic in Amarcord

Non vedo come potremmo qualificarci

Non sono stati "l'ago della bilancia" per cui tutto è crollato. La uefa deve tutto alle squadre di premier. Non ha nessun interesse a premiarli. Non contano niente ed hanno una situazione disastrosa. Ora capisco come mai da un mese non si parlava più dei loro debiti. Stavano aspettando i soldi della super lega. Da oggi i creditori torneranno a batter cassa.

Nemmeno io! Se fosse per me vorrei che ne prendessero 15. Se non ci qalificheremo a spese di napoli e atalanta, vorrà dire che ce lo saremo meritati.

Mancano 7 partite e io l'inter non la tifo nemmeno sotto tortura. Se non riusciamo ad arrivare prima del napoli o di questa atalanta vuol dire che meritiamo di non andarci. Stasera forza napoli! Se dovessimo arrivare a pari punti con loro, passerebbero per un rigore inesistente. Quest'anno facciamo schifo, siamo senza allenatore ma non c'è ne va bene una.

jimihe replied to homer75's topic in Amarcord

E' vietato mandarlo a casa subito?

jimihe replied to homer75's topic in Amarcord

Mercoledì non conta la prestazione ma i 3 punti 

Abbiamo, ad ora, due partite in meno e dobbiamo giocare gli scontri diretti.

Si sa quando verrà recuperata?

Non credere che vadano in vacanza contenti. La società è forte.

Non mi lamento mai degli arbitri, non cerco mai alibi ma oggi è stata una giornata storta da tutti i punti di vista. La sentenza, i rigori solari, l'espulsione, la mancata espulsione, gli errori nostri. Purtroppo, quest'anno, non riusciamo ad essere costanti. Le sentenze datele dopo tutti gli scontri diretti. L'anno del Napoli di Sarri siamo stati sotto per mesi. Non credete che le milanesi le possano vincere tutte. Ci saranno momenti storti anche per loro che, a differenza nostra, non hanno la forza mentale per cambiare un periodo no. La Rosa c'è. Non si può paragonare con quella di Ferrara o Del Neri. C'è ancora molto tempo.