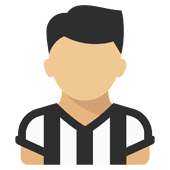 Content count

324

Joined

Last visited
Se la figc emette un comunicato gli fa i complimenti per aver fatto notare la cosa.

Si, però vincemmo lo stesso. La differenza è tutta li

Quindi rinnova ad 8 milioni?

Il problema è un'altro. L'inter , specialmente dopo la truffa di calciopoli con il culmine del 2010 ( solo a nominare quella parola mi viene la nausea), ha acquisito ancora più tifosi. Vanno in 80 mila a San siro per vedere inter Pordenone. Questi tifosi portano soldi al sistema calcio e devono , per forza di cose venir considerati. Oggi, benché mezza Italia noi compresi, non ha bene chiaro in che situazione drammatica si trovino (hanno circa un miliardo di debiti e nessuna possibile di pagarli) si continua a raccontare la storia della squadra vincente con i grandi marotta e inzaghi. Io penso che, ad alti livelli, stiano provando a spingerli il più possibile arrivando a situazioni al limite della malafede. Mi sembra verosimile che ci sia un indirizzo a favorirli. Da buon juventino, non mi lamento mai degli arbitraggi e cerco sempre di vedere le situazioni di campo in modo obiettivo ma, pur sforzandomi, in era var, le due decisioni alle quali non riesco a dare spiegazione (o meglio sono convinto siano state prese sapendo di sbagliare) sono: il fallo di lautaro che afferra toloi per una caviglia prima che appoggi la palla in rete e questa su belotti. Ripeto, con il var non puoi che decidere il contrario di quello che è stato deciso! Poi personalmente, chissenefrega! Mettiamo a posto la nostra squadra e ricreiamo il vuoto!

jimihe replied to homer75's topic in Amarcord

Sinceramente vedo poche squadre dove potrebbe andare. Avrà un costo di cartellino alto, ha un ingaggio difficilmente migliorabile per il ruolo che ricopre, la Juve sta tornando al top e il rischio di fare un downgrade è molto probabile.

jimihe replied to homer75's topic in Amarcord

Quando abbiamo preso Artur era titolare della nazionale brasiliana.

jimihe replied to homer75's topic in Amarcord

Io la classifica la guardò a marzo!

Sicuramente non è un problema tecnico.

jimihe replied to homer75's topic in Amarcord

Comunque, al di là di tutto, abbiamo una condizione fisico/atletica imbarazzante.