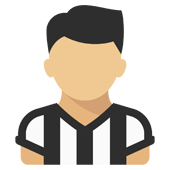 Content count

265

Joined

Last visited
Mister ma il Nicola Amoruso pre-infortunio era tanta roba poi vabbè si ruppe e finì ad alti livelli ma se te lo ricordi era un signor attaccante!!

Si lo capisco benissimo e sono totalmente d'accordo. D'altronde la ripetitività è nemica dell'attenzione, con i bambini è lo stesso, se non li fai divertite la soglia di attenzione cala rapidamente!!

Ehi mister, sentito le parole di Zola su Sarri?!

Condoglianze alla famiglia, io non ho avuto modo di conoscerlo personalmente come altri ma quello che traspariva è esattamente ciò che viene riportato da chi lo conosceva. Se ne vanno sempre i migliori, frase fatta ma mai reale come in questo momento. R.I.P

E come sempre hai perfettamente ragione, risultati=soldi magari fosse così avremmo risolto una marea di problemi!!!!

Bene dai speriamo per il meglio, un caro saluto!!

Ragazzi siamo tutti sulla stessa barca non esistono ne giovani ne anziani ogni singola persona è assolutamente importante, un sincero ed affettuosissimo in bocca al lupo a tutti quanti ed in particolare alle persone positive, in quarantena e non, medici infermieri e tutti quanti fanno l'impossibile affinché si possa fare fronte a questa inaudita epidemia!!!

Lasciate lavorare il mister e la società.....non sono degli sprovveduti. Nuovi stimoli, situazioni diverse quotidianamente, rispetto e gratitudine per chi c'era prima ma i cicli si esauriscono anche ed era necessario cambiare. Sarri è un lavoratore preparato ed intelligente come lo sono in società. Respect and halma!!

Tutto perfetto rispetto e riconoscenza infinite per Allegri!!! Orgoglioso sempre di questa dirigenza

Comunque per quello che vale, condivido che l'assenza di Cuadrado sia stata più pesante di quanto possa sembrare!!

Buona Pasqua a tutti!! Ottavo scudetto, leggenda ma come diceva il grande juventus1978......ne vinceremo almeno 10!! Prima o poi tutto riprende l'ordine naturale delle cose..... La Champions arriverà, intanto onore a tutti sia società che calciatori, tutti!!

zatarrra replied to Sylar 87's topic in Campionato

Insoddisfazione di tutto e sempre sempre, esistono gli avversari e gli stimoli. Il calcio è uno sport totale dove la componente psicofisica è predominante, ma è difficilissimo da comprendere. Siamo troppo troppo provinciali!!!!