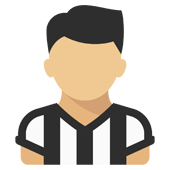 Content count

469

Joined

Last visited
Community Reputation
153
Buona
About vjetar s dinare

Recent Profile Visitors
The recent visitors block is disabled and is not being shown to other users.
Quest'anno al Nou Camp avrebbe vinto anche la Juve di Ferrara!

Condivido il fatto che Pirlo abbia bisogno di attenuanti visto che era stato preso per allenare l'under 23. Ormai sappiamo che non sarà mai Zidane, quindi da maggio giocherà a golf o ritornerà all'under 23.

vjetar s dinare replied to davjuve's topic in Campionato

Beh ormai ha anche il look da giocatore di golf. Si prepara per maggio: La Mandria ti aspetta!

Pirlo ha perso proprio la bussola ormai, speriamo la mantenga almeno per il golf club La Mandria dove dobrebbe esibirsi tra qualche mese in pianta stabile con Nedved si spera!

Ma Pirlo da come parla e reagisce é già in Franciacorta a giocare a golf, la sua dimensione e mansione principale a partire da maggio!

Non vedo l'ora di poter celebrare le disfatte della nazionale della FIGC!

vjetar s dinare replied to AlvaritoCR93(Arturo)'s topic in Juventus forum

Il vero problema é chi la rende inallenabile? Forse i compagni di merende e senatori che non hanno mai vinto un fico secco a livello internazionale ma si ergono a grandi censori?

Ha fatto due buoni cross sul secondo palo, quello lo faceva anche in Italia. Le amnesie difensive restano solo che il gioco del City le maschera meglio. Poi sembra che a livello cognitivo non sia proprio un *.....

Onore al Bayern! Hanno pero' toppato pure loro con Kovac ed alla grande ma hanno avuto la fortuna di trovare il jolly in casa! Comunque non fosse per Evra Allegri aveva dato una lezione all'Allianz Arena ad un Bayern molto più forte di quello di ieri sera!

Beh Modric alla sua età già giocava all'Inter (Zapresic) e quasi tolse uno scudetto alla Dinamo Zagabria (che ne deteneva la proprietà).

Per me é interessante vedere come avessero in casa il fenomeno e sia bastato dare il benservito a quella pera cotta di Niko Kovac. In Croazia si dice che sua moglie ne capisca più di calcio di lui....;

Ahahah alla Playstation forse la vince. Pirlo non é un allenatore di calcio, per non parlare di Baronio e Tudor tre dilettanti. A Spalato ancora ridono quando vedono Tudor dare consigli a Ronaldo!!!

Bene cosi, Giorgione forse riuscirà a giocare la sua ultima partita di CL il 9 marzo.....

La prova di stasera non fà testo, il Camp Nou quest'anno é terra di conquista più della Dacia Arena! Se ne renderà conto pure Pirlo che ancora festeggia il 3-0 con due rigori.....