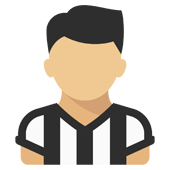 Content count

181

Joined

Last visited
Everything posted by pixies
Sta costruzione dal basso non si può vedere. Rovinano anche la U19

Non lo riconoscerà mai (almeno in pubblico). Vedere le partite di ieri sera e questa, capisci che ci sono due categorie di differenza, ma solo Paratici non lo sa (però fatico a crederlo)

pixies replied to homer75's topic in Amarcord

Secondo tempo classico di questa squadra. È solo un altro calcio al barattolo

Ma almeno il record di gol subiti nei primi 15 secondi di partita lo abbiamo stabilito?

Caro Pirlo, se non ti esonerano, almeno pensa alle dimissioni

Anche stasera mandano i ragazzini nelle interviste? "Con Arthur certe cose non capitano" (cit. angolari vari). Approfittare della sosta ed esonerare Pirlo, che si vada a fare le ossa da un altra parte

Queste cose non si sottolineano mai abbastanza. E nonostante tutto abbiamo giocato e avuto le nostre occasioni. L'unica cosa che mi ha colpito era come la palla non rotolasse velocemente, cioè ho visto un sacco di passaggi lenti o corti. Chiedo a chi ha giocato o gioca a calcio: una difficoltà possibile per noi potrebbe essere anche giocare ed allenarsi su sintetico e poi giocare su campi "normali"?

Età media: Juve 18,5 Toro 19,4

Una partita di subbuteo è più briosa

Qualcuno sa perché la Juve non rilascia dichiarazioni?

Akè lo hanno lasciato a Verona?

pixies replied to homer75's topic in Amarcord

Vedo CR7 che si avvicina, sistema il pallone tira e c'entra la barriera. Guardo il calendario: è il giorno della marmotta.

Al momento mi sembra abbia più gamba. Sandro invece sembra abbia gli scarpini di cemento. Contro Hakimi comunque non penso sia facile giocare

Appunto, così almeno si eviterebbe di scrivere giudizi negativi affrettati

Sarebbe interessante mettere nelle formazioni a fianco dei nomi, l'anno di nascita, soprattutto delle squadre che si incontrano. Forse si vedrebbe una partita della Juve con occhi diversi.

Sono cambiate le regole? https://video.sky.it/sport/calcio/serie-a/video/vari-rizzoli-spiega-il-caso-della-gomitata-lichsteiner-394081

pixies replied to homer75's topic in Amarcord

Se non si possono far fare agli altri, allora non li fa fare a noi.

pixies replied to homer75's topic in Amarcord

Purtroppo forse deve smettere e basta.