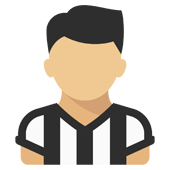 Content count

668

Joined

Last visited
Se dobbiamo cedere lui per tenerci Rugani allora non è bastata la cessione di Romero ?

Esatto, chiesa a sinistra

Dai che il prossimo anno rientra Rugani e Douglas Costa

La cosa che più mi fa male è aver visto ieri sera gente che aveva paura di andare nei contrasti, altri che quando saltavano per colpire il pallone di testa avevano le mani a protezione del viso. Sinceramente penso che è palese che ci sia un grosso deficit a livello tecnico, ma a mio parere manca soprattutto la cattiveria, la fame e la determinazione per uscire da questa situazione... in poche parole manca il famoso attaccamento alla maglia

Ed io ti ho anche risposto che da ragazzo intelligente saprà lui quando sostituirli

Ma cosa c'entrano gli investimenti, le strutture e le diete? È semplicemente un fattore scaramantico. Il ragazzo da professionista esemplare e intelligente quale è si accorgerà da solo quando sarà il caso di sostituire i vecchi scarpini con un paio nuovi di zecca. Non fate sempre polemiche inutili

A chi lo critica...dico che senza di lui stasera ne avremmo preso almeno 3 in più ....almeno!

FINO_ALLA_FINE85 replied to giusardegna's topic in Amarcord

Io da juventino fino al midollo spero che stasera si vinca, indipendentemente dal gioco...ma se malauguratamente dovessimo perdere, anche alla luce delle scelte di formazione prese oggi, è giusto che la società prenda una decisione drastica

5

FINO_ALLA_FINE85 replied to giusardegna's topic in Amarcord

Si può dire che, oltre al modulo e gente fuori ruolo, gli ultimi acquisti pagati a peso d'oro sono molto sopravvalutati?

FINO_ALLA_FINE85 replied to giusardegna's topic in Amarcord

Perché in campo ne vanno 11 😀

FINO_ALLA_FINE85 replied to The Italian Giants's topic in Juventus forum

Credo che impiegare i 100 mln dalla vendita di pogba con l'acquisto di Higuain dandogli pure 7,5 mln all'anno sia stata una mazzata che ci porteremo per un bel po'... e premetto che sarò sempre grato a Gonzalo. Ma per età, carattere e costo l'operazione non andava assolutamente fatta

La cosa che mi rattrista è che i soliti sono sempre in infermeria: Douglas, Ramsey, Khedira

Oltre a Filippi e scirea, chi altro era presente la scorsa stagione?