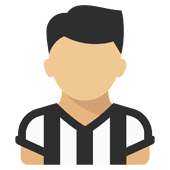 Content count

3,571

Joined

Last visited
Community Reputation
825
Eccellente
About omar10

omar10 replied to PaulinoDybala's topic in Cestino

Il "parrucca da Lecce" dal nono posto ha portato il Tottenham in Champions, con gli scarti benta e Kulu. Così, per la cronaca. E non sono ot.

Lippi alla fine la sua l'ha vinta e pure un mondiale. Semmai potevi citare il Trap e la finale di Atene. Comunque sul personaggio in questione la pensiamo diversamente. Ci sta. Amici come prima.

Non mi sembra difficile. Sei arrivato in finale grazie alla squadra? Bene, magari con un allenatore ci arrivavi meglio e la vincevi.

A volte possono servire anche l'aiuto e la "dritta" di un allenatore...

Più ascolto questo personaggio, più mi convinco che quella BBBC, con quel centrocampo, Pogba, Vidal, Pirlo, con l'Apache, con un altro in panchina, l'avrebbe alzata. Parere personale.

omar10 replied to mikerko123's topic in Cestino

Fu una giornata tragica e ne paghiamo ancora le conseguenze. Agghiacciandeee.

omar10 replied to santrinoilmazzulatoro's topic in Cestino

La memoria mi dice, dopo 10 anni, "zero tituli", che manco un benzinaio e uno stagista sono riusciti nell'impresa. E non finisce qui. Temo.

Un amico nerazzurro(sembra un ossimoro vero?) preoccupato per il possibile arrivo del livornese(garanzia di scudetto per molti) da loro. L'ho rassicurato. Resterà con noi, fino alla fine. Così confortato, s'è allontanato sereno.

Beh, guardiamo il lato positivo. Con max siamo tornati simpatici come un decennio fa e non rubbiamo più.

Mai avrei pensato di desiderare, un giorno, di avere persino Pioli in panchina.

Assolutamente sì, continuiamo col progetto. Ora che siamo diventati un Cagliari qualsiasi, il mister è l'uomo giusto. Allegri fece miracoli in Sardegna, avanti con Lui, fino alla fine. Che credo abbastanza prossima.

9 milioni a stagione. Sì, i numeri dicono che ha ragione allegri.

Quindi c'entra il calo demografico. Non lo si fa più, quanto una volta.

Max ci ha portato la salvezza tranquilla quest'anno, lo farà anche il prossimo e pure quello dopo. Ne sono certo!