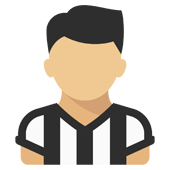 Content count

1,742

Joined

Last visited
Community Reputation
329
Buona
About LucaBN

Recent Profile Visitors
The recent visitors block is disabled and is not being shown to other users.
Ah Paganini sto ancora aspettando la moglie di Guardiola che ritiri la Maserati... Ma mi faccia il piacere!!

Gran bella Juve, bianconeri da 8 senza se e senza ma. Bravissimi tutti! PS Tutti i goal bellissimi, quello di Costa è illegale. 👨‍💼

Scusate ma... Bernardeschi, Douglas Costa, Kulusevsky e ora anche Torres? Anche ne uscisse uno dei primi 3 mi sembrano troppi gli esterni. PS La fonte è affidabile?

Nella nostra panchina non da avversario.

Klopp mi esalta anche più di Guardiola. Grandissimo mister, sarebbe bello un giorno vederlo a Torino

12

Gradirei che finisse naturalmente la stagione col barcellona, come sarà per noi Pjanic. Questi comportamenti sono da ragazzini permalosi.

Bernardeschi ha 26 anni, più che il futuro dovrebbe essere il presente...Detto questo lo vedo finalmente in crescita, speriamo migliori progressivamente e dia un bel contributo in queste 10 partite più Champions.

LucaBN replied to homer75's topic in Amarcord

Primo tempo osceno, secondo molto incoraggiante. Gli elementi che hanno cambiato la partita: 1) Il Lecce era clamorosamente cotto e si è messo in 10 dietro la linea della palla sperando nella cabala, in inferiorità numerica perlopiù... 2) Il cambio Rabiot Costa ha realmente spostato gli equilibri, il brasiliano ha dato veramente una gran verve e aumentato incredibilmente la nostra pericolosità.

Direi che anche con Khedira è venuto il momento di salutarsi. Come hai detto giustamente tu è stato un grande giocatore, ma ora ha 33 anni e va verso i 34, percepisce 13 milioni lordi all'anno e ha giocato 22 partite su 70 partite negli ultimi due anni.

Piuttosto che tenere due giocatori costantemente rotti che che non danno neanche un gran contributo in campo (soprattutto il tedesco), proverei a puntare su un paio di elementi dell' under 23. Preferirei anch'io giocatori più collaudati, ma se devo scegliere meglio di gran lunga due giovani da lanciare.

In questi due casi si, perché sfido a trovare delle offerte. E contestualmente la Juve non può andare avanti con due giocatori costantemente rotti, che anche quando disponibili non sono certo dei fulmini di guerra.

In sostanza spendiamo 26 milioni per un giocatore con il crociato rotto?? Io spero che almeno si possa trattare sul prezzo

Un bel multone salato se lo meriterebbe

LucaBN replied to homer75's topic in Amarcord

Segnali di luce dopo due partite buio pesto! Ora bisogna continuare a crescere!