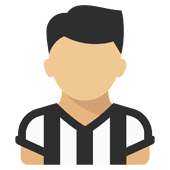 Content count

186

Joined

Last visited

Days Won

4
Community Reputation
258
Buona
About The Black

Rank

Dio in Cielo, Alex in Terra

The Black replied to MARZIANO87's topic in Off topic

Se non hai la mano è meglio andare di pennello. Diluisci bene la vernice (anche se molti produttori dicono che è pronta all'uso): è più facile da stendere e il risultato è migliore. Certo, più la diluisci e meno è coprente (e quindi servono più mani). Cosa importante: prima di verniciare prepara bene la parete! Va carteggiata (deve essere liscia quando ci passi la mano) e tolta tutta la polvere/sporcizia (puoi usare una normale scopa ma deve essere nuova e pulita).

The Black replied to ValerioBncnr's topic in Off topic

Con lo stucco tappi il buco solo esteticamente! Con il cemento, invece, è come se ripristinassi la struttura del muro (che viene indebolita con i fori). Quindi se devi togliere delle mensole e coprire i buchi solo esteticamente va bene lo stucco. Ma se poi devi fare altri fori in prossimità di quelli già esistenti (a maggior ragione se metti qualcosa di molto pesante come una TV a muro) è meglio il cemento.

Da juventino (purtroppo) a Firenze: GODO GODO GODO

Da juventino a Firenze confermo. Purtroppo sono lo specchio della città...

1

Oltretutto sono anche delle capre perché hanno scritto leggenda con una g sola. Inter didascalia di Milano?!

Il video e lo slogan sono molto belli: Stay together, be the stripes.

The Black replied to Tornado blackwhite's topic in Off topic

Io ho due sim nello stesso telefono: TIM e Iliad. Nella mia zona (Latina centro) Iliad è penosa. Ripeto, nella mia zona.

Esiste un'app per raggruppare in un'unica schermata tutti i widget? Quando avevo l'iPhone mi risultava molto comodo avere tutti i widget nella tendina delle notifiche.

Io resto dell'idea che superati i 600-700€ ha senso acquistare solo un prodotto Apple. Android è imbattibile nella fascia 300-400€.

Anche il P8 Lite 2017 è un ottimo dispositivo. Sono certo si troverà benissimo

Honor 5X a 149,00€ venduto e spedito da Amazon. Credo che il rapporto qualità/prezzo sia mostruoso. Il problema di quelli di "importazione" è l'affidabilità e l'assistenza. Non sottovalutate la cosa che quelli importarti non devono seguire la normativa europea in ambito di salute (indici SAR ad esempio).

The Black replied to Uva Fragolina's topic in Off topic

Te lo dico da addetto ai lavori: Alfa Romeo e Citroen non possono nemmeno stare nella stessa frase. Ti parlo di caratteristiche tecniche e piacere di guida.

A me con MM arrivano tutte istantaneamente. Le hai inserite tra le app protette? (Cioè che funzionano anche con lo schermo spento). Comunque nel caso puoi fare sempre la rollback (o diwngrade che dir sì voglia)

Aspetta! Le notifiche devono essere settate! La batteria è da 3.000: è ovvio che ci mette una vita se lo carichi dal PC. Usa il caricatore in dotazione: 50% in mezzora e 100% in un'ora e mezza. Se vuoi i badge su tutte le app basta che scarichi un altro launcher.