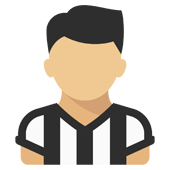 Content count

5,323

Joined

Last visited
Pochi soldi a parte.. Credo che sia il Real che il Barcellona siano stanche di avere la grande stella che gli scombussola tutto. Forse è meglio come le inglesi diversi ottimi giocatori ma nessun super fenomeno..

Gianco replied to Bob Kelso's topic in Cestino

Infatti, Ranieri considerato, al contrario di Gattuso, un buon allenatore, li vinse uno scudetto, però prima in Italia venne cacciato da Torino, Milano e Roma in rapida successione..

Gianco replied to Bob Kelso's topic in Cestino

Conoscendo le parti in causa, sono dalla parte di Gattuso, anche se mischiarsi con quelli ha fatto diminuire la considerazione che avevo per lui.

Appena uno molla la sua squadra subito la Juve diventa il possibile punto di arrivo, leggo che la precisazione immediata ci toglie immediatamente il pensiero. Strano pensavo che ci avrebbero marciato per un bel pezzo...

Non è che ultimamente la dirigenza abbia fatto faville nello scegliere i giocatori, altrimenti non saremmo arrivati, in maniera fortunosa, quarti, e non staremmo qui a sindacare su un centrocampo non all'altezza, a detta di tutti... Gli ultimo acquisti in quel ruolo sono stati rabiot, Ramsey, Arthur, McKennie, che nessuno, qui dentro avrebbe mai preso, probabilmente hai ragione nel dire che nessuno qui è del mestiere, però le partite le guardiamo.

Sicuramente il mu non ti regala nulla, ma non credo che Pogba sia un idolo li..... Non credo di essere un grande competente ma secondo me 100 mln per Pogba non te li da nessuno, e se gli avessero offerto quella cifra parlo dei 100 o poco meno il Manchester te lo mandava con amazon Prime nello stesso giorno.

La Juve ci ha abituato che quando un giocatore gli interessa il primo giorno di mercato lo annuncia, perché chiude prima la trattative. Quando non è così il giocatore che arriva è un,'alternativa al vero obiettivo.

Il punto è questo.. Se quello è il prezzo di Pogba, qual'è il senso di andare a prendere Locatelli per la stessa cifra?

Ma l'intervista l'hai sentita... Anche se lui si sgancia dalla SL per ovvi motivi, ma le rivendicazioni sono le stesse.

Sentito in radio parole de lamentis molto interessanti che stranamente non riporta nessuno... È tutto un rincorrere verso la notizia, poi quando c'è nada..

Ormai qualsiasi decisione ce la facciamo andare bene, onestamente non era il profilo da tenere sperando che Ronaldo restasse..

Pippone da gennaio in poi da agosto a dicembre è buono...

Questo è il tuo pensiero non è la Bibbia, io posso pure dire che quest'anno Matuidi avrebbe fatto molto meglio di Ramsey quanto meno avrebbe giocato molto facendo rifiatare i compagni, ma tu diresti che sarebbero state meglio 3 partite di Ramsey che tante di quel piede storto. I risultati dicono diversamente, paragoni sul ruolo a parte. Capisco che gli esempi non sono molto significativi sul giudicare i giocatori, tipo la discussione su Florenzi appena aperta, giocatore del Psg, titolare della Nazionale, 3/4 di forum lo prenderebbe invece Mourinho lo schifa.. . Vacci a capire, per questo mi affido ai numeri...