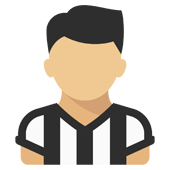 Content count

713

Joined

Last visited
Community Reputation
340
Buona
About migcar

non dimenticarti la ciccata di Kuoamè

questi highlights evidenziano quanto siano inutili Bernardeschi e il Ronaldo attuale, e quanto servano Costa Higuain e Dybala

secondo me loro 3 il loro dovere lo stan facendo, è qualc'un altro che ha il rendimento sotto le aspettative, tipo CR7 che deve ancora farci vedere il perche gli diamo 30 pippi a stagione o Bernardeschi che non ne imbrocca una.. sarà per quello che (almeno qui da me) sta piovendo?

Costa è stato fuori 2 mesi e comunque non è mai stato un grandissimo finalizzatore, Dybala e Higuain si escludono a vicenda (nel senso che se gioca uno non gioca l'altro), ti piace vincere facile..

e che vuol dire... mi risulta che la lazio è a -8

Chi non riesce a vedere le differenze tra la Juve di Sarri e quella di allegri, riesce almeno a vedere che Costa Higuain e Dybala quest'anno sembrano giocatori offensivi e non dei mediani?

il problema è evidente e non capisco perchè in tanti non ci arrivano, E NON è LA DIFESA... semplicemente ariiviamo bene fino alla trequarti poi non sappiamo cosa fare e sbagliamo l'ultimo passaggio, e poi sbaglia e sbaglia e sbaglia becchiamo qualche contropiede ed i fenomeni danno la colpa alla difesa

migcar replied to homer75's topic in Amarcord

ti dico un segreto.. lo sai che il City oggi ha fatto 4 tiri nello specchio della porta cl Southampton?

l'Ajax ci ha demolito, quest'anno non ci ha demolito nessuno, siamo primi e imbattuti in tutte le competizioni, abbiamo la miglior difesa del campionato dopo il catenacciaro Verona, e c'è gente che si lamenta

e perchè non bisogna tenere conto che quest'anno abbiamo cambiato completamente modo di giocare rispetto all'anno scorso che era la 5° stagione con lo stesso allenatore e quindi è normalissimo che ci possano essere difficolta? perchè? e perchè non bisogna tenere conto che in difesa si è fatto male uno dei piu forti che abbiamo e stiamo giocando con un 20enne (forte ma che di polenta ne deve mangiare ancora tanta) perchè? Ste cose mi fanno innervosire....

migcar replied to homer75's topic in Amarcord

fai anche 3 anni e mezzo di meno visto come ha iniziato il secondo anno..

se lo dici tu che hai definito Betancour un mediocre e ti sei pure vantato di capirne allora sono tranquillo

non sono d'accordo, a loro è semplicemente girata bene, partite cosi ne vinci 99 su 100 e tante in goleada Total Shots 27 - 5 Possession% 77.3 - 22.7

ma difendere cosa.. ma l'hai vista la partita..