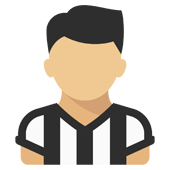 Content count

1,818

Joined

Last visited
Community Reputation
902
Eccellente
About Maxono

Recent Profile Visitors
The recent visitors block is disabled and is not being shown to other users.
Ma soprattutto, ci lavori da 3 anni e il progetto crolla dopo 24 ore dalla presentazione perché qualcuno ha fatto bau bau? Io non riesco a credere che professionisti del genere (affiancati sicuramente da altri fior fiore di professionisti) possano aver lavorato per anni su una rivoluzione del genere che aveva basi meno solide di un castello di sabbia in un mare in tempesta. Davvero non riesco a spiegarmelo.

Comunque questa squadra è un disastro, dal punto di vista del gioco, del ritmo, degli errori che si ripetono in continuazione sempre allo stesso modo. Come se in allenamento non facessero niente.

Come ormai infinite volte anche oggi siamo scesi in campo con un atteggiamento da vacanza...Ma Pirlo a questi gli dà le flebo di valeriana?

Ma sbaglio o qualcuno in barriera ha abbassato la testa?

Maxono replied to giusardegna's topic in Amarcord

Finalmente i bambini di Parma potranno sognare...

1

Comunicato inevitabile ma sicuramente coerente con l'idea portata avanti fino in fondo sulla necessità di cambiamento sfociata poi con la nascita della SL. Quindi un ovvio passo indietro pur ribadendo le nostre idee. Quello davvero vergognoso è stato invece l'atteggiamento e i comunicati con relative scuse dei club inglesi. Loro hanno davvero fatto una figura di melma, inchinati al potere della Uefa e con la testa cosparsa di cenere. RIDICOLI !!!

Qualche settimana fa disse che l'obiettivo era provare a vincerle tutte...non è che porta mer*a?

Maxono replied to giusardegna's topic in Amarcord

Leggevo su tuttojuve che la nostra dirigenza sarebbe un po' irritata con Ronaldo per l'assenza

Maxono replied to giusardegna's topic in Amarcord

Basta guardare le panchine di Atalanta e Juve per capire come siamo ridotti. Comunque sia, sempre FORZA JUVE 💪

Probabile... Un calcio in cui per vedere la tua squadra del cuore dovevi per forza andare allo stadio o aspettare i gol su 90° minuto.

Un giocatore dalle qualità eccelse ma che ti costa una sassata, occupa un posto e quando ti servirebbe è sempre infortunato...

Se sono questi i profili che dovrebbero farci fare il salto di qualità siamo messi davvero maluccio. Se vogliamo provare a competere con i top club europei dobbiamo alzare e di molto il tasso tecnico e la capacità realizzativa del nostro centrocampo. E Locatelli e Rovella mi sembrano piuttosto lontani da questo tipo di giocatori.

Maxono replied to homer75's topic in Amarcord

Primo tempo buono, soprattutto nell'atteggiamento, poi nel secondo tempo sono purtroppo emersi ancora una volta tutti i limiti tecnici e caratteriali che abbiamo ormai da anni quando veniamo pressati. Comunque oggi l'unica cosa che contava erano i 3 punti e sono arrivati, quindi per oggi bene così anche se la corsa per il quarto posto è ancora molto complicata.

Gli errori possono capitare a tutti e in qualsiasi momento, ma quando si ripetono con una preoccupante costanza e non solo a Cesny ma a turno (Bentancur, Arthur, Kulusevski, solo per citarne alcuni), significa che la testa è da un'altra parte e nello spogliatoio qualche problema c'è. In questi casi serve uno scossone forte perché altrimenti non ne esci fuori...e il cambio allenatore ora può essere l'unica soluzione per provare a salvare la stagione.