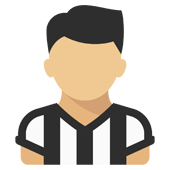 Content count

1,929

Joined

Last visited
Community Reputation
928
Eccellente
About Maxono

Recent Profile Visitors
The recent visitors block is disabled and is not being shown to other users.
Maxono replied to alexpremium89's topic in Cestino

Oltre ad avere le palle potrebbe anche darsi che vedendolo tutti i giorni in allenamento non lo si reputi all'altezza. Questo noi non possiamo saperlo.

Maxono replied to homer75's topic in EURO 2020

Con l'Austria 2-1 ai supplementari Con il Belgio 2-1 Con la Spagna vittoria ai rigori Con l'Inghilterra vittoria ai rigori ...Più corto muso di questo come sarebbe??? 😂

Maxono replied to homer75's topic in EURO 2020

Io sono stato in giro a fare il carosello fino alle 3 e fra poco ho una riunione di lavoro 😱😁

Maxono replied to homer75's topic in EURO 2020

Ovviamente speriamo di vincerla, ma stasera abbiamo avuto l'ennesima prova dell'enorme divario tecnico che abbiamo con gli spagnoli.

Io ho visto vincere alla nazionale italiana 2 mondiali e nessun europeo, non mi dispiacerebbe colmare questo vuoto 😊

Ma quando hanno venduto Spinazzola i nostri dirigenti erano ubriachi o drogati?

Ovviamente rispetto la tua opinione e premetto che io sono favorevole alla SL, ma in questa vicenda a mio avviso la passione non c'entra proprio nulla, qui è solo questione di soldi e di sostenibilità finanziaria.

Ero abbonato da più di dieci anni e l'anno scorso a settembre feci la disdetta perché ero arrivato a pagare 82 euro. Mi hanno ricontatto loro dopo qualche giorno proponendomi un'offerta a 38 euro che ovviamente ho accettato.

Io pago 38 euro al mese il pacchetto Full... Sport, calcio, cinema, documentari ecc...ecc...

Se qui si gode allora GODIAMOOOOOOO

Beh, quella squadra di scappati di casa a noi ne ha fatti 3 a Torino... Se non avessimo fatto quella partita indegna oggi non avremmo dovuto sperare nell'onestà degli altri.

La ciuccese degli onesti e della Asl fuori dalla Champions...come godooooo 🤣🤣🤣

Maxono replied to giusardegna's topic in Amarcord

Io credo che oggi il Napoli non avrà problemi a battere il Verona. Così come credo che difficilmente l'Atalanta perderà col Milan. Sono invece più preoccupato della nostra partita.