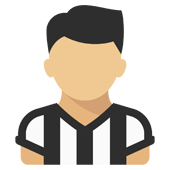 Content count

111

Joined

Last visited
Solo Elkan ci può salvare stasera deve mandare a casa tutti dal primo all ultimo dirigente e andare a pregare parrucchino con 15 milioni di euro por portarci ad una salvezza sicura perché in queste condizioni rischiamo seriamente la serie B

Di tutto potevo pensare dopo un ciclo vincente ma che saremmo arrivati al punto di giocare per la salvezza perché per ora si questo si tratta non me lo sarei mai aspettato.

Centocampo da film horror l americano può giocare in terza categoria

Scezny devi andare affan * tu e chi ti mette in porta e dalla partita con il Porto che bestemmio ma come si fa una papera ci può stare ma qui siamo alla quinta sesta di fila che aspettano a mandarlo a casa in un campionato dilettanti a quest ora nn avrebbe più giocata e questo ancora oggi fa il titolare nella Juve cose da pazzi

Visto la facilità con cui le altre squadre vincono con le medio piccole credo che siamo veramente scarsi l Empoli ieri sera palleggiava neanche fosse il Barcellona dei bei tempi e di più il secondo tempo dove non abbiamo fatto un tiro in porta

Ma Mario Mandzukic gioca ancora😁😁😁 se è libero ingaggiatelo subito pure a fare il portiere perché a questa squadra manca gente che abbia le pa lle

Al di là del valore dei giocatori non credo che siamo più scarsi dell Empoli ma se sbagli formazione iniziale e non indovini una sostituzione e non hai un minimo di organizzazione allora ci sta di perdere con tutti prevedo anni bui in questo momento siamo da settimo ottavo posto

Ma quale Donnarumma basta un vero portiere visto che il polacco è due anni che non ne para una

Ma possibile che questo è due anni che non ne para una è ancora fa il titolare alla Juve misteri del calcio un altro portiere quest'ora giocava in serie c

jak751 replied to homer75's topic in Amarcord

Se facevamo catenaccio e contropiede in tutte le partite avremmo 100 punti

Nessuna fiducia vorrei tanto sbagliarmi ma credo che nelle prossime tre faremo non più di un punto a meno di risvegli improvvisi non vedo alcuna speranza.

A questo punto mi viene il dubbio che in Champions-League non ci vogliono arrivare perché vanno avanti con la Super League è si aspettano una squalifica di due anni se no è incocepibbile no aver esonerato Pirlo dopo il Benevento

In queste condizioni nelle prossime 3 partite facciamo zero punti

jak751 replied to homer75's topic in Amarcord

I giocatori andrebbero presi a calci in * ma Pirlo stasera è certificato che non può allenare d'altronde cosa ti puoi aspettare da uno che era stato chiamato per allenare in serie C

Se giochiamo come oggi non c'è nessuna speranza inutile guardare il calendario così come siamo messi c'è la dobbiamo giocare alla pari con tutti e quindi può succedere qualsiasi cosa.