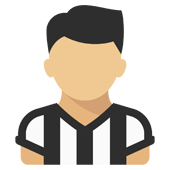 Content count

378

Joined

Last visited
Community Reputation
242
Buona
About ALEX 64

benvenuto e auguriamogli la stessa sorte dei due predecessori toscani che sarebbe tanta roba

ALEX 64 replied to giusardegna's topic in Amarcord

Speriamo di non fare un favore al Bbilan

sempre piacevole Allegri quando non si parla di calcio

E' la società che deve acquisire quella mentalità europea che ancora non c'è. Dopo Cardiff se il Real avesse preso quattro sberle in finale Perez avrebbe licenziato il suo allenatore in seduta stante invece Agnelli al nostro gli rinnova il contratto con l'aumento. Ma di che cosa stiamo parlando ?

Non vorrei mai dirlo ma Inter e Milan rivinceranno la Champions prima di noi.

Questa notizia è peggio dell'eliminazione.

1

Il fatto che la società gli abbia prolungato il contratto mi fa pensare che rimanga anche Allegri. Nessun altro allenatore vorrebbe nel suo progetto un giocatore non solo oramai bollito ma addirittura dannoso.

Specie se dovesse almeno superare i quarti Allegri sarà anche il prossimo allenatore della Juventus. Rimangono due possibilità che non lo sia: la prima che decida lui di cambiare aria l'altra molto più remota che succeda una catastrofe tipo perdere questo scudetto.

ALEX 64 replied to homer75's topic in Amarcord

Sconfitta meritata e che era nell'aria. Niente drammi. Assolutamente. Poi viene dopo che contro Lazio Bologna e Napoli meritavi un punto e ne hai presi 9 per pura fortuna. Il saldo è ancora ampiamente attivo.

Secondo me non verra' mai un quarto Manchester City Barcellona come non è mai avvenuto in passato Real-Barca....anzi si potranno incontrare solo in finale....a pensar male si fa peccato ma ci si azzecca

non importa andare troppo lontano. Juve-barcellona 3-0 aprile 2017. Ricordiamoci però che è un'ottavo e abbiamo da vincere ancora 5 partite... insomma la vittoria più bella deve ancora arrivare...

ALEX 64 replied to homer75's topic in Amarcord

infatti vada a riverdersi Arsenal Juventus andata e ritorno quarti 2005-2006 zero tiri in porta.

Purtroppo è vero. Non abbiamo capitalizzato quando eravamo i più forti senza ombra di dubbio.