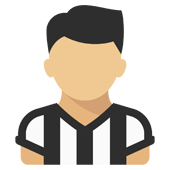 Content count

246

Joined

Last visited
Community Reputation
150
Buona
About Helmut

Rank

Esordiente


Birthday

12/06/1960
Informazioni
Squadra
Sesso
Provenienza
Non vedo l'ora di perdermela!

Dopopartita di rai sport surreale....stanno spulciando tutti gli interventi alla ricerca di un appiglio.

Mamma mia rai sport!!!...che domande imbarazzanti a Conte per il rigore. Ma questi stanno proprio male. Lo incalzano per fargli rivedere il rigore sperando che faccia polemica sti stronnzi!

Esempio perfetto! Chiunque abbia giocato a calcio, anche solo in parrocchia, sa che questo non puó mai essere rigore. Rizzoli si muova per rivedere questo scempio. Bisogna prendere posizione sulla palla col corpo, o almeno colpire il pallone prima di essere colpiti, altrimenti é fallo! Ricordo in un Samp-Juve, mi pare, Dani Alves anticipare anche col corpo, prendersi un calcione, punizione contro, cartellino e perone rotto!...ma di che parliamo?

Helmut replied to homer75's topic in Amarcord

Assolutamente daccordo!...se ne vedono sempre di piú di queste furbate ultimamente. Hanno capito che basta mettere il piede davanti a quello che sta per calciare e si ottiene il rigore da VAR. Quando giocavo io questi erano sgambetti. Per avere il rigore devi prendere posizione con tutto il corpo ben prima, allora puoi parlare di negligenza del difensore...forse.

Helmut replied to homer75's topic in Amarcord

ma parlano solo del napoli in questo dopopartita?...che vomito

Secondo me invece sí. Lo "avete" giá fatto, siete recidivi, rinviando una partita in una giornata di sole per un temporale di 10 ore prima. Sempre con l'appoggio delle autoritá ovviamente. Ed e stato fatto esclusivamente perché vi mancavano giocatori. Tutte le nostre sciagure sono dovute all'accanimento di personaggi napoletani e napolisti. Non voglio andare oltre anche perché sei un utente intelligente e rispettoso. Ma io vedo soprattutto una grande vigliaccheria di fondo.

Ciao Paolino e grazie per le tante belle giornate da tifoso che ci hai fatto passare.

Helmut replied to homer75's topic in Amarcord

Lo fanno perche c'é di mezzo il Berlusca. Non che non debba essere fatto ma bisognava farlo da anni. La RAI, mai una inchiesta seria su Farsopoli, mai una puntata seria di "Un giorno in Pretura", mai una sul doping, mai sulla GEA risultata perfettamente regolare dal processo. Solo sporadici servizi durante le sentenze farlocche giusto per aizzare il popolino. Massimo disprezzo per Ranucci e per la pletora di giornalisti/tifosi di cui la RAI é piena.