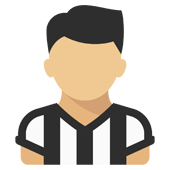 Content count

147

Joined

Last visited
Community Reputation
90
Buona
About roth

sinceramente mi dispiace...ma quante volte ci siamo sentiti così? è la vita...Massimo rispetto.

roth replied to homer75's topic in Amarcord

non siete mai contenti...mai...mai vi meritate cobolli&compagnia cantante.

si, come nel multiuniverso in cui vivi tu...

incredibile, non siete mai contenti! in campionato primi, tutte vittorie e un pari...in CL primi con una sconfitta immeritata... si può migliorare certo... scontenti e criticoni...

roth replied to homer75's topic in Amarcord

Partite vinte cosi le ricordo anche con la juve di platini

si mi sono anche iscritto...ma dove è il link x la partita?

qualcuno può darmi il link? grazie...

alla lista manca zoff, capitano stagione 1982-1983 con furino in panchina....

il napoli stellare segna dopo che tutti gli 11 giocatori toccano palla...a noi nè bastano tre (vedi goal Dybala)

complimenti allo staff! ma come mai il mio numero di messaggi (indicato sotto l'avatar) si è ridotto in maniera consistente?

a mio parere, giocando su un campo 'serio' le nostre si sono trovate un pò spaesate...la difesa mi sembrava troppo larga (forse x il 3 5 2), non coprivano bene le zone di campo...

'ha vinto il tavagnacco! nonostante arbitro contro e panchina corta'...devono scoppiare tutti!

mi sto scompiscando dalle risate...telecronisti fuori di testa x il palo...