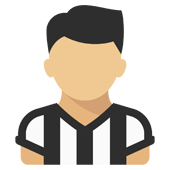 Content count

359

Joined

Last visited
Community Reputation
195
Buona
About maxxi

Informazioni
Squadra
Sesso
Provenienza
No no ma anche prima ci mancherebbe...certo ma x me le operazioni postive,sono nettamente di più...comunque niente di personale,la mia era una considerazione generale

maxxi replied to Sergione's topic in Cestino

Vai speriamo davvero...avere CR7 con noi é un onore punto

Ma che fesserie devono fare su piantiamola...ma un minimo di fiducia in questi 8 anni se la saranno conquistata no????? Auguri di pronta guarigione Sami...brutta tegola piaccia o no

maxxi replied to giusardegna's topic in Campionato

Perché cos'è successo??? Siamo già a maggio e non me ne sono accorto?? Poi credevo anche che fossimo gli unici imbattuti...

Il mio commento é questo...ma non potete abolire il live????? Speriamo solo sia pieno di troll...sulla partita dico 27 tiri a 9 punto può succedere di non vincere

maxxi replied to homer75's topic in Amarcord

Primi nel girone di Champs e in campionato...x me possiamo continuare a fare schifo così!!!!! De ligt un muro e capolavoro di Paulo

Bernardeschi é un esterno punto.....

Tempesta in un bicchiere d'acqua...non é successo niente di grave x me chiudiamola qui!!

Sono d'accordo al 101%!!!!! Alcuni commenti sono vergognosi ma bannare no eh?? Auguri di pronta guarigione Blaise

Sono d'accordo al 100%...addirittura qualcuno vorrebbe cacciare Cristiano ahahahah

Primi in campionato e in Champions...come x gli altri anni conta solo questo,il resto é fuffa...giusto il cambio Ronaldo/Dybala

Convocazione meritata per Castrovilli e Orsolini...abbiamo una rosa davvero niente male x me,ce la possiamo giocare.Mi salta all'occhio un dato,abbiamo solo due convocati...ultimamente é così anche rispetto ad recente passato,nessuna polemica naturalmente é solo una constatazione...

1

Ma levatelo sto Var...era meglio prima,anche perché tanto esisterà sempre un assioma eterno x gli altri..: la Juve rubbba!!!

Sono d'accordissimo mi sembra di vivere sulla Luna...ma ci fate o cosa???