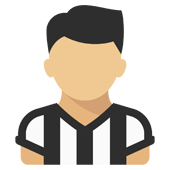 Content count

43

Joined

Last visited
Community Reputation
14
Neutrale
About KaiserSoze

Rank

Pulcino


Birthday

12/11/1955
Informazioni
Squadra
Sesso
Provenienza
Giocatore che sta facendo benino (ultime 10 partite) in un centrocampo da mani nei capelli: certo xhe si sia messo.un pochino i mostra, gli altri son peggio. Un po' quello che fa Danilo: se sono tra i migliori loro due vuol dire che la squadra è per metà da rifondare. Poi che siano meglio di Ramsey ok...ma ci vuol poco eh.

KaiserSoze replied to homer75's topic in Amarcord

Premesso che Pirlo ci sta mettendo sicuramente del suo (ma continuo a pensare che la responsabilità principale sia di chi l'ha messo lì al timone) ma ha un organico scarso che così scarso non si vedeva da anni. Per carità, in difesa siamo messi bene anche per il futuro ma a centrocampo salvo MCKennie e forse Artur. Il resto è da mani nei capelli (Rabiot e Ramsey devono sparire, Benta può essere un buon panchinaro nulla più). Davanti salvo Chiesa e forse Dybala (se mai si degnerà di giocare qualche partita all'altezza)...per il resto pulizia: Ronaldo (per carità ancora i gol li fa ma nient'altro) è al capolinea, Morata se a 28 è ancora incostante e rimbalzato dalla Spagna all'Inghilterra e Italia un motivo ci sarà. Kulu ho l'impressione che sia il classico giocatore che non ha una collocazione precisa, poco carattere e fenomeno nelle piccole squadre..

KaiserSoze replied to homer75's topic in Amarcord

difendere Sarri ultimamente è diventato decisamente difficile...

KaiserSoze replied to homer75's topic in Amarcord

Comunque a mio parere, e non sono di facile entusiasmo, se si riuscisse a recuperare Can (non quell'asino svogliato che è sceso in campo 10 minuti oggi pomeriggio) un centrocampo con Can Pjanic Rabiot riuscirebbe a sopportare il tridente Costa Dyb Ronaldo. Magari con il terzino dx bloccato (Demiral con Deligt in mezzo a far compagnia a Bonucci o Chiellini) e Cuadrado sempre pronto a sparigliare il mazzo. Saremmo un'ottima squadra. Anche in campo Champions. Mi sbaglierò ma se abbiamo un pochino di fortuna e si riesce ad ingranare son * per tutti. A partire dal parrucchino di Milano.