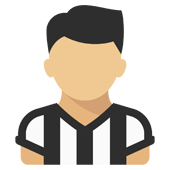 Content count

175

Joined

Last visited
Community Reputation
55
Buona
About ability

Informazioni
Squadra
Sesso
Provenienza
Interessi
klopp è un professionista non dice mi fa piaciere per i ragazzi.. fino a poco contrario la juventus paga lo stipendio a sarri e company no il napoli. Ripeto, rispetto per la maglia tifosi e azionisti poi se i giocatori non lo ascoltano c'è un grande problema di base parole dette da sarri.

ricordo perfettamente un intervista di nedved che diceva: che sarri lo aveva voluto lui a tutti i costi e che se nel caso sarri falliva ,nedved per il bene della societa avrebbe lasciato la juve quindi si vadano a vedere le interviste

esonerare subito sarri come si fà a non capire chi sputa nel piatto che mangia? ha condizionato la gara a napoli schierando 3 punte in atre partite non lo avrebbe mai fatto. Sul vantaggio del napoli diceva alla squadra di giocare ai soliti passaggi e non con lanci lunghi, poco dopo ronaldo segnava su un lancio lungo, i giocatori a mio avviso non lo seguono piu' chiedere a ronaldo e compagni................. per non parlare poi delle dichiarazioni post partita ci vuole rispetto per la maglia tifosi e azionisti via prima che sia troppo tardi è un serpente

esonerare sarri prima che sia troppo tardi, Zidane per questi mesi e potrebbe portarci anche fortuna

dicharazioni inaccettabili esonero immediato,ha giocato per il suo napoli il gol di ronaldo nasce da un lancio lungo,lui non voleva i lanci lunghi la juve era sotto di un gol costui lavora per la juve o per il napoli? costui vorrebbe far perdere il 9 titolo consevutivo? via subito insieme a lui anche nedved che lo ha voluto a tutti i costi al posto di inzaghi

non sopporto i prescritti, dopo 8 anni di successo juve debbono vincere lo scudo paratici sono 3 anni che non prendi un centrocampista ideale

a mio avviso, il prossimo allenatore della juventus sarà sarri, si capisce benissimo, serve un allenatore che dia gioco, esperienza in italia e in europa, vincerò lo scudetto, e perche no' vittoria in champions non lo dicono solo per tempi ma sono piu' ansiosi di noi tifosi chi vivrà vedrà..... lo spettacolo.

non so' se a qualcuno interessa ma romero è un pupillo di conte........

ability replied to homer75's topic in Amarcord

spinazzola meglio di alessandro

ability replied to Giannij Stinson's topic in Campionato

alla faccia dei gufi e media che volevano che ronaldo lontano dalla juve.

ability replied to homer75's topic in Amarcord

kean un mostro rugani non si può vedere. dispiace per dybala

sei la nostra rovina allegri tu e chi ti sostiene,e anche se dovessimo ribaltare il risultato al ritorno, perderemo sempre in finale esoneraro immediato

ability replied to homer75's topic in Amarcord

firmiamo una petizione per lesonero di allegri subito

ability replied to homer75's topic in Amarcord

la juve, deve esonerare subito allegri subito è la nostra rovina in tutto è per tutto ogni anno è la stessa storia, infortuni,preparazioni sbagliate, gioco zero, giocatori top diventano nulla nelle sue mani basta.