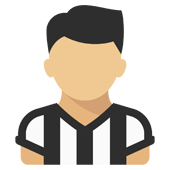 Content count

73

Joined

Last visited
Community Reputation
205
Buona
About Lordy

Contatti
Ok playoff, pero' si parte con un goal di scarto per ogni 4 punti di distacco. Non si cancellano "aggratis" 26 giornate.

Attenzione, qui ha parlato nientepopodimeno che Zarathustra...

Scusa ma li tiri fuori tu i soldi? 😂😂 Relax, sit back and enjoy the show...

Orgoglioso di averlo seguito anche a Sydney dove l'ho conosciuto

Abbiamo messo sotto l'Atletico a casa sua, con momenti di calcio stellare...prendiamo gol da palle inattive?! e sticazzi! Ce ne faremo una ragione e miglioreremo.

Lordy replied to homer75's topic in Amarcord

Pero' Allegri quando lo cacciano?

Ogni insulto sulla tragedia dell'Heysel da parte di idioti, qualsiasi sia il colore della loro maglia, e' una medaglia da appuntarmi sul petto. Onore alle vittime dell'Heysel

Ma i 6 che hanno votato 0-20, mi chiedo... saranno cartonati, nabuledani o Riommers???

Ho smesso di leggere dopo "forse era meglio non comprare Ronaldo o cederlo quest'anno"

Se Rabiot e' questo, invito a cena la mamma...

A me Cuadrado fa tenerezza... Giocatore in antitesi a qualsiasi tattica o modulo, pero' *... quando ha la palla lui, e non si trova nella nostra meta' campo mi diverto sempre...

Guardata? Ma guarda che certa gente, gioca i tarocchi e poi spara a zero nel mucchio... a volte leggendo sto forum penso che certi tifosi si meritano Maifredi in panca, Secco DS, Cobolli Presidente e Jorge Andrade Capitano.

Ho lavorato in Halifax 4 anni (Distri italiano di PES) , sinceramente non ricordo che Konami fosse famosa per sperperare denari in spese marketing. Poi, per carita', tutto cambia... ormai sono lontano da quel mondo da parecchi anni... vedremo...