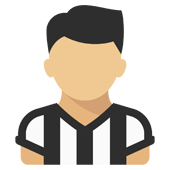 Content count

926

Joined

Last visited
Community Reputation
381
Buona
About jacques

Recent Profile Visitors
giocatore che mi è sempre piaciuto.Purtroppo i primi mesi fino al precovid piuttosto insufficiente. Post covid un dei meno peggio. Quest'anno un po' di montagne russe:si passa da buone a inguardabili prestazione. Detto questo per il prossimo anno,non mi priverei di lui

https://www.juventus.com/it/news/articoli/finito-isolamento-al-j-hotel

situazione differente...i giocatori del Napoli dopo aver violato il protocollo sono stati equiparati a cittadini normali quindi 14 GG di quarantena...di cui 7 fatti per i * loro...mentre per chi ha seguito il protocollo ed è in quarenta fiduciaria dopo 1 o 2,a seconda delle federazioni,tamponi negativi può raggiungere la sua nazionale previa comunicazione da parte della società all'ASL competente

insomma.... più che proporgli qualcosa di nuovo a livello di gioco,non saprei che cosa dovrebbe fare....dopo 8 anni che vinci gli stimoli devi trovarli tu giocatore,ma se non li trovi,nemmeno con una pistola alla tempia ci riesci....parlo di campionato

Ho visto dal vivo tutte le partite in casa ,tranne oggi,e tutte hanno un denominatore comune,meno quella con Napoli,si gioca per il compitino....senza palla non si muove nessuno....bho...sembra che entrano in campo perché devono farlo,zero stimoli

jacques replied to homer75's topic in Amarcord

senza Cuadrado non si aveva ampiezza...appena Costa si è messo giocare sulla riga ...voilà cmq se Sarri vuole giocare con il 4 3 1 2 i terzini a turno devono spingere di più...altrimenti finiamo in un imbuto

il vero difetto che questa squadra ha in questo momento è che segna poco rispetto alla mole di gioco e di occasioni create

in giornate come queste servirebbero le accelerazioni del miglior Costa....anche se di occasioni ne abbiamo create,anche se non sfruttata... la cosa che sembra non cambiare e che queste partite le si voglia vincere andando a 2 all'ora se parliamo di singoli Bernardeschi è preoccupante

Giocando così Isco era l'ideale

me ne ricordo uno di Baggio nella stagione 93/94 con l'Udinese

jacques replied to homer75's topic in Amarcord

si gioca a calcio questa è la cosa più importante...il risultato è solo la logica conseguenza

jacques replied to homer75's topic in Amarcord

partita bruttissima,ma da qui al moriremo tutti,ne passa di acqua sotto i ponti....forse la vera preoccupazione sono gli infortuni,soprattutto quello di Costa,che mi sembra l'unico che ha cambio di passo e passaggi chiave in avanti....