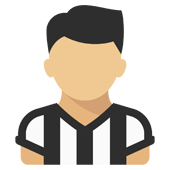 Content count

600

Joined

Last visited
Community Reputation
249
Buona
About -Pulp-

-Pulp- replied to homer75's topic in Amarcord

Le statistiche parlano chiaro. La Juve prende tanti goal e segna pure poco. Non si vince così.

Si, ma anche tu, caro Pjanic stai diventando sempre più inadatto a questa squadra. Fa sempre i soliti passagini a 1 metro, all'indietro, non verticalizza mai. Io sono sempre più convinto che in quel ruolo è proprio dannoso.

Se ci stanno le piscine alla Continassa, si può fare.

-Pulp- replied to homer75's topic in Amarcord

La colpa è sicuramente della società per la campagna acquisti. Ma bisogna dire, che anche Sarri con i giocatori che si ritrova, non riesce a trovare un assetto adeguato. I limiti dell'allenatore sono evidenti. Se non ha i giocatori per il suo gioco, si dimostra quello che è.

-Pulp- replied to homer75's topic in Amarcord

Ancora una volta De Ligt si conferma un pericolo per la difesa. Ero incerto sulla spesa di 80 milioni e confermo la perplessità.

-Pulp- replied to homer75's topic in Amarcord

Il centrocampo, manca di qualità e si vede chiaramente. Sarri, dovrebbe resettare quella zona, cambiando un pò di giocatori.

Intanto a Top Calcio 24, Skriniar più forte di De Ligt.....

Io mi vergognerei nel presentarmi in quello stato. Cacchio sei un professionista. Ormai è un ex giocatore, da cedere al primo offerente.

A parte che a queste notizie ci credo poco, create solo per destabilizzare l'ambiente. Di questi 2 citati, si possono vendere tranquillamente, soprattutto Kean che mi sembra un Balotelli 2.0. Ho questa sensazione.

Che belle dichiarazioni, praticamente ha decretato il livello infimo di quello ambiente. A Napoli si bestemmia invece alla Juve si deve adattare. È un gran bel presidente, non c'è che dire.

Partiamo dal presupposto che sta storia della stella è una * pazzesca. Di quello che dice Buffon mi interessa poco, perché calcisticamente parlando non si discute, ma quando apre bocca per dire qualcosa, apriti cielo. Le sue dichiarazioni pre finale di Champions me li ricordo sempre in modo negativo.

Quello che dice è vero, ma queste dichiarazioni non si fanno in pubblico. Se rimane Allegri, ci sarà un putiferio.

Sta diventando peggio di Del Neri.

Ma che caxxo sta a dì? Ma cosa sto sentendo.