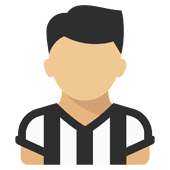 Content count

865

Joined

Last visited
Community Reputation
523
Eccellente
About cristofer

Informazioni
Squadra
Sesso
Provenienza
Recent Profile Visitors
Non ci andiamo nemmeno vicino dall essere una squadra di calcio. Ad oggi siamo 11 calciatori buttati in campo alla "viva il parroco", senza un idea e con l unica indicazione di non accelerare MAI,di aspettare l avversario e sperare in una giocata. L Anticalcio per eccellenza.

Stranezze tattiche? Da quanto tempo la nostra difesa non mette in fuorigioco un attaccante? 🤔 Intendo volontariamente.

Tu pensi che la Juve cambierà atteggiamento? Che miglioreremo in uscita? Nel pressing? Molti più tiri in porta? Entusiasmo? 🤔 Dimmi dimmi, cosa accadrà da qui ad un mese?

Tempo al tempo, oramai è bruciato su tutta la linea. La squadra non migliorerà di una virgola, lo so io e lo sapete voi.

È solo questione di tempo. Oramai è bruciato.

In questo modo di stare in campo svaluti qualsiasi giocatore ed investimento. Sono anche dei FESSI...

"MERITARE di vincere non è importante, è l unica cosa che conta". Deve essere il nuovo slogan.

È solo questione di tempo. Non ha i mezzi umani e tecnici per portare la barca in porto.

Va esonerato. Subito. Ogni minuto che passa è tempo perso, oramai è bruciato.

Si è lamentato della corsa all indietro di Miretti, che la tattica e i numeri sono inutili, che il calcio è semplice, basta passarla a "quello con la maglia come la tua", che almeno non abbiamo preso gol e che quindi siamo partiti un filino meglio dello scorso anno. La differenza tra salvarci o affondare è il tempo che passerà tra l esonero o la conferma. Va esonerato SUBITO.

Perché dite che la rosa sia il primo problema quando è stato proprio Allegri a dire che lui è lì per creare valore? 🤔

cristofer replied to homer75's topic in Amarcord

La squadra è lo specchio dell allenatore, non sanno cosa fare perché il calcio di Allegri non ha schemi, codici o programmi. È un calcio speculativo, senza intensità, che si basa sul passarsi bene la palla(ma va'?) è non commettere errori(dai!) e poi tutti dietro la linea della palla e farsi palleggiare in faccia da TUTTI. Scusatemi, ma allora 9 MLN l anno per cosa? 🤔 Direi di tenere d occhio o almeno seguire Ivan Juric, grandissimo allenatore.

cristofer replied to homer75's topic in Amarcord

Ci sarà tempo per cacciare Pirlo. O pensate di non perdere più? 🤔 😂 Ripeto, contattare Ragnick e dargli carta bianca.