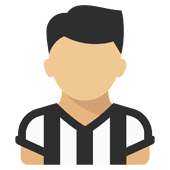 Content count

719

Joined

Last visited
Community Reputation
894
Eccellente
About LorenzoC

Rank

Primavera


Birthday

03/29/1982
Informazioni
Squadra
Sesso
Provenienza
Interessi
LorenzoC replied to SuperT's topic in Cestino

cmq non trovo corretto divulgare queste intercettazioni, ora è diventato un linciaggio mediatico perchè poi pubblicano quelle che fanno comodo, quelle che fanno notizia e fomentano l'odio verso i nostri colori. Mi piacerebbe sentire le conversazioni anche tra i dirigenti di altre squadre, sicuramente il tono sarebbe lo stesso e non ho dubbi a riguardo.

Follia pura perderlo a zero. Certo dipende da chi prenderemo al suo posto, anzi dipenderà TUTTO con chi lo sostituiremo.

Ridendo e scherzando siamo li, tutto può succedere vedendo il calendario del Milan.

Neanche si riesce ad ascoltare in italiano la conferenza, sta moda dell'inglese ha bruciato il cervello a tanti

Ragazzi fidatevi di me, siamo nella M.

In realtà fa ancora più rabbia perchè le qualità le avrebbe anche per diventare non dico un fuoriclasse, ma almeno un giocatore importante

Se, come sembra, resta in rosa sono il primo a tifarlo. E' chiaro che lui ha un blocco mentale ma il suo peggioramento/demoralizzazione è dovuto anche per "colpa" di allenatori quali Sarri e Pirlo che hanno una filosofia di calcio che cozza con le caratteristiche del giocatore. Non è uno da tiki taka, è un esterno/seconda punta, abile in progressione con un sinistro fuori dal comune, probabilmente da il meglio in un gioco fatto di attesa e ripartenze. Se Allegri riesce a inquadrarlo ci guadagniamo tutti.

LorenzoC replied to Montero non fa prigionieri's topic in Juventus forum

Personaggio squallido che col mondo juve c'entra zero. Mi domando ancora come sia stato possibile andare solo a cercarlo un personaggio del genere.

E' pacifico che ora è il milan quello sfavorito. Vedremo che succederà, peccato per la finale di coppa italia così vicina.

ciao, si certo. Per me, ma evidentemente lo davo erroneamente per scontato che fosse così per tutti, Cuadrado fa la finta allarga la gamba in maniera vistosa e con il piede va a cercare il polpaccio di perisic. Per me non è mai rigore una cosa così, un errore giunto al culmine di una serie di errori clamorosi durante tutta la partita.

si parlava del rigore di Cuadrado. Stessa cosa per Lautaro, rigore che non avrei mai dato, così come l'espulsione di Bentancur...dai arbitraggio penoso nel complesso.

Ma che c'entrano i terrapiattisti, stiamo parlando di un rigore che per il 99% delle persone non esiste. Se ci fosse stato fischiato contro sicuro come la morte che cambieresti idea. Cuadrado è stato furbo, allarga la gamba apposta.

Mi fermo qua, pensala come vuoi. Rigore regalato per me.