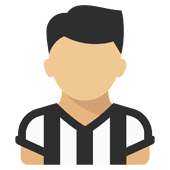 Content count

74

Joined

Last visited
La Salernitana domenica sembrava il brasile , poi scopri che perde in casa con il Lecce , idem la Sampdoria che dopo di noi prese 4 pere , queste sono le domande da farsi .

Non penso sia colpa dei giocatori , ma dalla preparazione atletica fisicamente ci hanno massacrati.

Vergogna , umiliati e stracciati fisicamente , loro correvano e noi avevamo i crampi , possiamo comprare anche Messi , Neymar e Pelè con Allegri giocheremo sempre uno schifo, invece di allenamenti li fa giocare a briscola .

Dopo 2 anni si torna allo stadium , stamattina presi 4 biglietti tribuna centrale est 1 , 50 minuti di coda ma tuttto ok , comunque con prezzi bassi i biglietti si vendono anche a ferragosto .

Purtroppo dovevano fare uno stadio più grande e fare abbonamenti e biglietti meno cari , in modo da avere sempre lo stadio pieno e cercare di incassare soldi in maniera alternativa c'è un grande indotto intorno alla partita , merchandising visite museo ,parcheggi , vendita food, e tanto altro senza dire che porta più passione verso la squadra .

jaet74 replied to homer75's topic in Amarcord

Fate schifo i dirigenti fanno pena , si rinnova de sciglio che fa pena bernardeschi che in 4 anni ha giocato bene solo contro atletico e cacciamo Dybala che a 29 anni ha fatto 115 gol con la ns maglia ed è l'unico che ci fa vedere una giocata tecnica sono allibito dalla loro incapacitá

jaet74 replied to homer75's topic in Amarcord

Mi raccomando in estate vendete dybala e tenete Ronaldo , quello ci fa vincere ......

Grazie che aggiornate questa discussione è sempre interessante vedere gli incassi .

1

Iscritto, Ci sono riuscito 😁😁😁😁 ,sempre presente

Perché non continuate ad aggiornare questa sezione anche in prima pagina , é sempre piacevole leggere gli spettatori e gli incassi.

Ero presente , i vuoti erano da pertutto , specialmente nella tribuna ovest, peccato che gli abbonati che non vanno non cedano i propri biglietti , farebbero felici coloro che cercano i biglietti e aiuterebbero le casse della Juve.

Scusatemi,ma per quale motivo non vengono più aggiornati i dati di incassi e spettatori ,erano dati interessanti da seguire per vedere l'evoluzione del tifo.

Perché non viene più aggiornata con presenze e incassi la prima pagina?