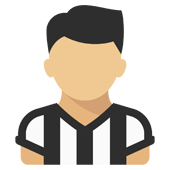 Content count

497

Joined

Last visited
Community Reputation
54
Buona
About 29VolteJuve

Rank

Esordiente


Birthday

07/01/1969
Informazioni
Squadra
Sesso
Provenienza
Cartellino per l'Inter sono un optional

Cosa s'è mangiato Bernardeschi….. Palla sul sinistro , porta spalancata ..praticamente un rigore …e Bernardeschi la manda a lato . Non si possono sbagliare queste occasioni per La miseria

L'anno scorso la Champions è arrivata per una botta di

[email protected]

. Quest'anno se arriviamo in EL sarà già un miracolo . E forse si comincerà la rifondazione . intanto VERGOGNA …squadra di AMEBE …allenatore patetico .

29VolteJuve replied to homer75's topic in Amarcord

29VolteJuve replied to homer75's topic in Amarcord

Buona prestazione . Se avessimo anche qualcuno che la buttasse dentro soffriremmo molto meno .

Purtroppo con questa rosa sará una stagione dove dovremo mangiare chili di merdaz . Ho paura che non arriveremo nemmeno tra i primi quattro . In CL usciremo subito dopo i gironi e se porteremo a casa un trofeo ( coppa italia) sará grasso che cola . Allegri purtroppo non ha una rosa all'altezza e non riesce a gestire queste situazioni ( ci vorrebbe Conte ) Torneremo a vincere tra qualche anno ( forse ) …per adesso accontentiamoci di far crescere i giovani

Questo é un anno di transizione . Servirá per arrivare a scadenza con alcune zavorre nella speranza di qualificarsi per la CL . A giugno mercato mirato ed inizio del progetto triennale . Ma per il momento dovremo continuare a mangiare merdaz fino alla fine del campionato

Naturalmente sono ironico …

Una squadra di amebe senza palle senza fame senza idee senza grinta con un centravanti che non sa stoppare un pallone con un centrocampo inesistente con un allenatore che ha la mentalità di Bearzot con una dirigenza troppo orgogliosa per ammettere di aver sbagliato tutto da 5 anni a questa parte quest'anno arriviamo in Europa league però vinceremo la champions 😂😂😂

29VolteJuve replied to homer75's topic in Amarcord

Alla fine , se ci avessero creduto , si poteva provare a vincere , ma a loro andava bene così . Un delitto la formazione schierata nel primo tempo . Un pareggio che non serve a nulla . Se non si fa gol le partite non si vincono , e quest'anno segniamo col contagocce. Se arriviamo quarti sarà un miracolo.

29VolteJuve replied to giusardegna's topic in Amarcord

Col pareggio di Roma - Napoli , questa sera la vittoria ci farebbe balzare a 17 pari merito con l'Inter . Incrociamo le dita ..

29VolteJuve replied to homer75's topic in Amarcord

Come ai vecchi tempi ! Sofferenza a pacchi e vittoria di corto muso . CHIELLINI grande generosità ma piedi da fabbro . KEAN ha segnato perché gli é sbattuta la palla addosso . BERNARDESCHI STUPEFACENTE …meritava il gol . CHIESA evanescente . Bentacour alterna cose buone a passaggi a vuoto . Quadrato al di sotto del suo standard , ma comprensibile visto il jet lag Comunque buona prova . Avanti così e domenica battiamo l'Inter !!

29VolteJuve replied to homer75's topic in Amarcord

Eravamo partiti bene . 2 - 0 alla fine del primo tempo . Poi ci si é messa la sfiga e gli interventi goffi di un portiere sopravvalutato . Speriamo che mettano Perin perché con questo ogni tiro é una palla che sguscia . Peccato per il gol annullato a CR 7 , ma la partita l'abbiamo persa a centrocampo e per la cazzzate del codice fiscale . Mi aspetto una reazione con i controcazzzi fin dalla prossima . Sbagliare è lecito …perseverare sarebbe diabolico . Confido in Max .

Aspetto con ansia la prima conferenza di Max 😃

29VolteJuve replied to homer75's topic in Amarcord

Vincere fa sempre bene . Sono contento per Pirlo ed i ragazzi . Vediamo come va a finire domenica e poi tireremo le somme .