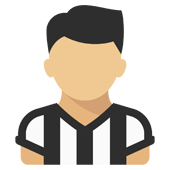 Content count

484

Joined

Last visited
Community Reputation
124
Buona
About Parapterois

Parapterois replied to Juve★★★'s topic in Cestino

io volevo messi 🙂 , dai scherziamo....

chi ha vissuto la juve ai tempi russi....vedendo il milan, napoli ed altri....beh...questo post mi fa solo solletico ai piedi 🙂 ...... dai....che Pirlo mette tutto al suo posto! ci divertiremo.....!! fidati!...ok... anche con i vari Chiellini capitano indegno Bonucci lento e scarso Cuadrado fumoso e vecchio Alex Sandro scarso tutti i centrocampisti sono pippe davanti si critica anche ronaldo chiesa e kulu uno è scarso l'altro ancora una partita e diventa un bidone e poi...da stasera nevica....

Parapterois replied to Jovic è Extracomunitario's topic in Juventus forum

ieri sera ne hanno discusso in TV il arbitro Urs Meier...lo conosciamo bene.. 🙂 e tutti dicevano, che anche solo far finta di dare una testata dev'essere sanzionato con il rosso....e si sono chiesti.....ma l'allenatore del Manue....come mai non l'ha tolto lui..... invece di aspettare che si faccia espellere...per un fallo che non c'era 🙂

dai...non sanzioni una testata con un giallo....o dai rosso o niente...ma giallo?? poi, per me è troppo arrogante.... montato!

ieri in Manue - PSG era fuori!! testata sanzionata con un giallo.... ieri pessimo!

io mi fido di Pirlo! Mi fido anche dei giocatori che si fidano di Pirlo...., chiedo: ma i giocatori si fidano di Pirlo? Hanno voglia di vincere con lui? Dov'è il problema che non riescono a dare il 120 % ?? magari non si fidano??.... strano....indossare la maglia della Juve e poi non essere pronti à dare il 120 %??!! come fa il Bayern ? come riescono loro à tirar fuori il 120 % dei loro giocatori?? questione di mentalità?? Bisogna cambiare mentalità, atteggiamento sportivo?? strano...con il coltello alla gola..l'italiano riesce anche dare il 150 %!! mhh...tiriamo fuori le machete!

Parapterois replied to Montero non fa prigionieri's topic in Juventus forum

che squadrone!!! e ricorderò sempre, Olanda - Brasile Mondiali 1974.... i brasiliani iniziarono a menare sulle gambe..perché non vedevono piu il pallone!! grande Ajax e grande Olanda!!

ci hanno mandato in B e ci siamo ripresi...., se non vinciamo nulla...ci riprenderemo! quello che voglio vedere è un progetto serio à lungo termine! purtroppo...questo ora non lo vedo....al inizio quando hanno annunciato Pirlo, mi sono detto...ahh...finalmente ci siamo. Buon progetto ...., ma oggi ho le mie domande da fare....beh...forza Juve...mi fido ancora!

quando hai vissuto i vari Manfredi, Del Neri etc.... ci può stare! dispiace ma bisogna anche saper perdere!

https://www.transfermarkt.ch/davide-chiumiento/profil/spieler/17332

ascoltare è una cosa, ma capire quello che è stato detto.... un altra! in che lingua parlerà Pirlo (inglese, italiano, tedesco, olandese, portoghese...)?? penso che, chi non capisce Pirlo...debba fare le valige....