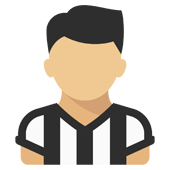 Content count

289

Joined

Last visited
Community Reputation
255
Buona
About Beijing

Beijing replied to barone35's topic in Cestino

senza contare che i cori continui, sempre uguali, che sento in altre partite per tutta la partita io li trovo di una monotonia assoluta e non credo possano incitare più di tanto la squadra. Molto meglio gli "oooooh" di apprezzamento e gli applausi per ogni bella giocata

Beijing replied to homer75's topic in Amarcord

Ma quanto sei ....sciocchino?

Sbagliato! Gasperini onestissimo, ha rigettato la domanda di quelli di Sky che volevano fargli dire che praticamente avevamo rubato

No, è una cosa da cretini

Mio caro, un congiuntivo sbagliato non è un semplice refuso, ma non è solo quello che conta, sono gli altri termini che usi per parlare di un nostro giocatore che ha dato e da sempre tutto il possibile per la nostra squadra. Se sei straniero non importa, impara, oltre al congiuntivo, che nella ricchissima lingua italiana esistono altri termini più educati per definire un giocatore che a te non piace. P.S. Ti interessa sapere se sono italiana o quante lingue io parli e scriva? non credo, un'idea te la potresti fare leggendo il mio nikename, comunque te lo dico ugualmente: sono 3 oltre all'italiano. E con questo chiusa qui.

L'unico scandalo vero è il tuo italiano

Beijing replied to homer75's topic in Amarcord

Ma va là, riprenditi, abbiamo visto di peggio

Dovevo fare il regalo di laurea a un mio giovanissimo amico tifosissimo juventino e gli ho comprato il giubbotto di pelle . E' bellissimo, la pelle è splendida, leggera come un guanto e il simbolo ricamato sul petto a sinistra si vede appena.

Ma cosa c'è da capire? tu avresti voluto dare Dybala in cambio di Icardi? Ecco per me sarebbe stata una enorme cretinata.

Sbagli, non si può dire perchè sarebbe una tragica cretinata

L'aria su questo forum non è diventata irrespirabile, puzza proprio. Che banda di cretini!

Beijing replied to homer75's topic in Amarcord

Danilo? Ma se le poche volte che ha giocato lo avete riempito di insulti solo perché aveva preso il posto di quel gran terzino di Cancelo! Ma siete veramente incredibili!