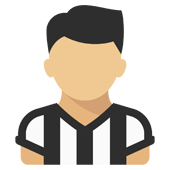 Content count

175

Joined

Last visited
Community Reputation
128
Buona
About viasat

L'anno scorso, appena hanno fatto controlli più severi, la Ferrari è naufragata. Cominciato da GP di Austin in poi.

🤣 ma chi scrive queste cavolate?! Bisogna farlo 5 minuti prima dell'inizzio della partita pero, ma questo non lo dice questo "dottore". Cmq, E ASSOLUTAMENTE DANOSA per svolgere attivita sportive, questo te lo dico con sicurezza.

La cosa più triste è vedere Mansell con un solo campionato e Alonso con 2, mentre Vettel ne ha 4. Poi Jim Clark con solo due campionati vinti è il vero scandalo. Da quello che ho letto/visto si parla (forse) del più grande pilota nella storia della F1.

Penso che ti arriverà gia preinstallato, con OpenATV. Se non ci sai fare lascialo, non perché farai dei casini ma OpenATV è ottimo per imparare come muoversi con il set up.

Francamente non lo so. L'ho comprato in Amazon, arrivato in 2 giorni.

Per 150€ andrei su H7S oppure H7C (il primo ha due tuner satellitari ed uno terrestre, al contrario nel caso di H7C). Sto usando H7S da una anno e mezzo e va fortissimo. 13, 19.2 e 23.5 e vedi quasi tutto. Zgemma H7s Decoder Combo UHD 4K con tuner DVB-S2X e DVB-T2 e IPTV, Enigma2, supporta feed multistream https://www.amazon.it/dp/B01CY2QYK6/ref=cm_sw_r_cp_tai_r4PKDbW4TKYE1 Metti un OpenPli ufficiale (scaricabile dal sito openpli.org) e stai a posto.

Dipende dal budget. Zgemma H7S oppure un H9 penso che sia la soluzione migliore per te.

viasat replied to Mátyás's topic in Musica

L'ultimo disco di Blut Aus Nord non delude.

Anche contro Alonso, compagno di scuderia in McLaren, Button e' stato un signor pilota. Sicuramente merita il titolo del 2009 come premio carriera per aver gareggiato e ben figurato contro due mostri come Hamilton ed Alonso.

Gia, si poteva avvicinare pero nel "corpo a corpo" Hamilton se lo mangiava.

Rosberg ha vinto il mondiale SOLO per i ripetuti difetti del motore sulla Mercedes di Hamilton, altrimenti...

Invece Schumacher con Barrichello si lasciavano i posti a vicenda. "Dai, vinci tu stavolta".

2000 - meritava Hakkinen, il motore lo lascio a piedi a Indianapolis e alle prime due gare, mentre era saldamente in testa. 2003 - Raikkonen. Guidava la McLaren 2002b.

La Mercedes deve ingaggiare Verstappen, almeno vedremo una guerra tra Hamilton e l'olandese, non questo scempio. Voglio un formula 1 stile 2003, 2007, 2010, 2012

viasat replied to luigi1doc's topic in Musica

Ieri sera, a Firenze, hanno suonato per circa 70 minuti. Ottimi pero potevano fare qualche canzone in più. Peccato per il video, pero sono cosi e me ne faro una ragione. ah, bisogna aggiungere - IL PEGGIOR FESTIVAL DELLA MIA VITA, Firenze Rocks, e sono stato più o meno ovunque.