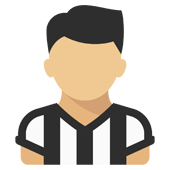 Content count

597

Joined

Last visited
Community Reputation
891
Eccellente
About Ecuador

Kulusevski è da cacciare via il prima possibile, magari alla prima inglese che mette sul piatto una 50ina di milioni di euro. Insieme a Rabiot, Arthur, Bentancur, Ramsey ovviamente. Si salva mezza squadra, forse.

"Rugani, il grande Rugani. Il grande irreprensibile Rugani. Non sapevo facesse anche il difensore" Semicit.

Ma quando parlano di "con la Juve vogliamo la Champions", ma sono seri o lo dicono per quei 4 tifosi con i prosciutti negli occhi che credono ancora in questa squadra? Ma ci rendiamo conto che con sta squadra e questo allenatore è anche troppo se finiamo in Europa League? L'avesse desso 3-4 anni fa, sarebbe stato molto più credibile. Negli ultimi 10 anni ci sono state diverse annate che ci credevo veramente. Ma adesso dove vogliamo andare?

Ecuador replied to homer75's topic in Amarcord

Però gli insulti che mi sono preso per essere andato contro ad allegri non me lo dimentico eh

Io ho detto solamente che quest'anno facciamo schifo e che firmerei per un quarto posto, ed in cambio mi sono trovato il post chiuso ed una vagonata di insulti. Per il resto non ho aperto bocca e non capisco perché mi riempi la bocca di cose che non ho mai detto.

Ricordo che avevo aperto un topic che diceva "firmereste per il quarto posto?". Avevo ricevuto insulti ed era stato chiuso in un batter d'occhio....

Ecuador replied to homer75's topic in Amarcord

Era giusto concedere il vantaggio. Un episodio però non significa nulla. 1-0 o 2-1 risultati giusti.

Ecuador replied to homer75's topic in Amarcord

Partite da allegri. 1 a 0 e difendere. Fortunati anche che gli attaccanti del Chelsea non erano in palla. Non dimentico lo schifo visto in campo nelle prime partite. Allegri allenatore all'antica, in un calcio sempre più offensivo e seconde linee IMBARAZZANTI, Kulusevski e McKennie tra tutti. Speriamo che la partita di oggi ci dia la carica per recuperare posizione in campionato.

Hai scritto che lo rispetti e lo sostieni. Io invece non ce la faccio. Non lo sopporto. Un goal e la squada si chiude a riccio (tranne con il Milan. Ma mi spieghi perché il secondo tempo ci siamo effettivamente chiusi a riccio?). Che poi, vuoi giocare a difenderti e ripartire con contropiede? FALLO! nei contropiedi attaccano in due 😂. Settimi arriviamo. Segnatelo

hahahahaha quasi la portavamo a casa ahahahaha. Abbiamo segnato per un retropassaggio errato. Non ricordo altre azioni/tiri. Ci hanno preso a pallonate per tutto il secondo tempo. Le assenze? Con nessuna assenza abbiamo PERSO CONTRO L'EMPOLI. fate ridere allegriani.

Davanti a noi vedo: Inter Roma Milan Atalanta Napoli Con la Lazio ce la giochiamo. Altro che carro.

Non doveva essere preso. Stop.

Ma per favore ... Per 10 minuti fatti non male contro lo Spezia?