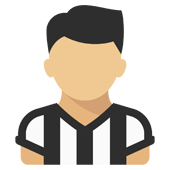 Content count

354

Joined

Last visited
Devono andare tutti in ritiro a tempo indeterminato!!..è vergognoso!!!

Ma scusate tecnicamente la società dev essere presente con la squadra..o dev essere presente su vecchiasignora forum?nn capisco cosa intendiate per sentire la società presente...

mirkovic replied to homer75's topic in Amarcord

Quali sono i nostri bidoni in scadenza 2022?

Se il progetto era totalmente giovani..avrei preso de zerbi..avrei rischiato il primo anno(ma quest anno sarà uguale)..ma potevo trovare un tesoro

In spagna due partite se non sbaglio sono state rinviate per mancanza dei nazionali...da noi tt ok??..mah .siamo proprio una società di terza categoria

Mi aspetto spiegazioni della società per questo mercato..una conferenza stampa di AA..o di cherubini..ma qualcuno deve dare qualche spiegazione..se ci sono ridimensionamenti lo devono dire chiaramente..dicano che si punta ad entrare in europa league quest anno e ce ne faremo una ragione..ma che non si nomini la parola scudetto o champions..

Voto 0 Siamo una squadra da 7 /8 posto..piu 8 posto..si sono rinforzate tutte .noi ci siamo indeboliti..ma di cosa vogliamo discutere..spero che qualcuno ai piani alti dia spiegazioni o si assuma responsabilità...a questo punto davamo un altra chance a pirlo

Siamo la squadra che ha speso meno..la roma ha speso tre vomte piu di noi..non ne parliamo del milan..ed anche l inter nonostante le cessioni hanno preso cahalanoglu..che a noi sarebbe servito come il pane...noi 2 mesi doetro a locatelli..mah

Al di la della rosa scarsa..la cosa grave è che nn abbiamo iluna minima idea di come giocare..sembriamo una banda assemblata per caso

Siamo ina squadra da 8/10 posto per la rosa e la qualita di squadra che abbiamo

I love max allegri..bentornato! Dà proprio un senso di sicurezza che nelle ultime 2 stagioni non avevamo..poi si puo vincere o perdere ma io mi sento al sicuro

Scusate a che ora giocano le women domani?..e dove si può vedere in tv?

Ma fatemi capire...kaio jorge si sta gia allenando con la squadra?

mirkovic replied to homer75's topic in Amarcord

Non ho visto la partita..qualcuno che mi fa un commento equilibrato del match? Grazie

Ma cancelo perche nn gioca?