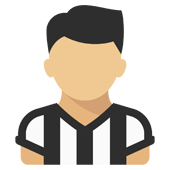 Content count

387

Joined

Last visited
Community Reputation
399
Buona
About ale93ubr

Recent Profile Visitors
Poche chiacchiere. Si sveglino, soprattutto paratici. Ha allestito una rosa senza un minimo di senso ammucchiando centrocampisti con caratteristiche che non si integrano per nulla. Cambiare tutto o quasi.

Serve aria fresca, facce nuove. Grazie di tutto e arrivederci!

La nostra dirigenza è sopravvalutata in tutti i suoi elementi, dal primo all'ultimo. Nonostante il il campionato ridicolo che affrontiamo conceda margini di errore e dunque possibilità di concentrarsi su altri fattori continuano a errare nella costruzione dell'organico. Così non si va da nessuna parte.

Sono le squadre che determinano i risultati degli allenatori, non il contrario. Le squadre e gli episodi: se ieri non vi fosse stato il var magari il city vinceva la champions

ale93ubr replied to giusardegna's topic in Amarcord

Senza de sciglio le possibilità di successo raddoppiano, menomale

ale93ubr replied to giusardegna's topic in Amarcord

Le amichevoli si possono anche perdere. Massima concentrazione per mercoledì.

ale93ubr replied to The Italian Giants's topic in Campionato

Questa storia che i colpi di tacco umiliano gli avversari me la dovranno spiegare primo o poi. Cioè se uno la stoppa di tacco non va bene mentre se la stoppa di sedere ad esempio si? E poi si era sul 4-0...ma dai, qui la sta facendo fuori dal vaso. A bergamo ronaldo fece un passaggio d'esterno no look, perchè non disse nulla?

Credo di star discutendo con qualcuno a cui mancano le più elementari basi culturali. D'altro canto la gente che votiamo dice un pò chi siamo. Stammi bene...

ale93ubr replied to homer75's topic in Amarcord

Contro il milan l'under 23. Basta occuparsi di questo campionato mai iniziato.

ale93ubr replied to giusardegna's topic in Amarcord

Fare meno fatica possibile, evitare ulteriori infortuni. Il risultato non mi interessa. Testa ad amsterdam

ale93ubr replied to VincentJuventus's topic in Campionato

Non lo sai che il mister non lo fa giocare perchè sennò ha paura che segni e lo sconfessi? Lo dicono gli espertoni qui dentro dovresti dargli retta. xxx

1

Te lo ripeto: di queste amichevoli non ci deve fregare niente. La formazione è giusta se è fatta nell'ottica di dare il giusto minutaggio alla gente che ne ha bisogno, non se giochiamo bene o male (che poi bene o male non significa nulla). Kean ha fatto 180 minuti in nazionale mentre mandzukic è fermo da due settimane, non poteva giocare il primo e lasciare il secondo in panca, abbiamo bisogno di tutta la rosa al top, non di mezza rosa spompata e l'altra metà che non gioca per due settimane.

Non mi frega niente di queste partite inutili. Formazione iniziale giusta e ottima gestione della rosa, speriamo che Dybala non abbia nulla. Testa ad Amsterdam!

Non mi riferisco alle gerarchie per sancire il caposquadra, quelle è giusto che ci siano. Mi riferisco al fatto che con questo ragazzino almeno hai due macchine costantemente davanti e una può rubare punti agli avversari stando davanti. Quel coso di cui ci siamo finalmente liberati, invece, stava sempre li tra la quinta e sesta posizione, partenze sbagliate, mai un sorpasso decisivo, nulla di nulla. Era come correre con una macchina. Quest'anno la musica cambia, ci si divertirà.