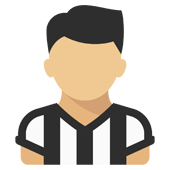 Content count

1,780

Joined

Last visited
Community Reputation
905
Eccellente
About exman

Contatti
Recent Profile Visitors
Buffon è ancora ottimo. Grandissimo, per sempre avrai la mia gratitudine per essere sceso in serie b.

exman replied to homer75's topic in EURO 2020

Altra ottima partita della nazionale. Non mi aspettavo dal Mancio un gioco così spettacolare, davvero. Sono contentissimo

Ottimissimo. Adesso, però, bisognerà fare qualcosa per i tifosi napoletani e per tutti gli antijuventini in generale che erano strasicuri che la Juve si sarebbe vista la cl su sky

exman replied to homer75's topic in EURO 2020

Li abbiamo travolti, altro che "la Turchia è una squadretta"

In pratica dice che anche se ci dovessero volere secoli, le tre squadre ribelli subiranno la giusta punizione?

Si, ma nessuna "buona riserva"

Dovrebbero dare il Pulitzer a chi scrive questi titoli

Non fatelo sapere a Ceferin, potrebbe sentirsi male

Ma quindi si può sbananare??? scherzo

Allegri mi pare abbia dimostrato di essere bravissimo, quindi, per me, sarà sempre una scelta giusta.

Menomale che fra poco riapriranno i cinema, così i giocatori del Napoli avranno qualcosa da fare

Esserci qualificati in CL alla fine, al posto del Napoli, per me vale uno scudetto. Se penso anche ai tifosi interisti, una finale di cl.....

Buffon è un super grandissimo e ogni volta che su questo forum, nei topic sulle partite del turno successivo, leggevo gli insulti rivolti a lui, ogni volta che veniva messo titolare nella formazione, mi piangeva il cuore.

Buffon è sempre fortissimo

Grandissimo Andrea Agnelli, ha fatto tornare la Juve in alto e, dopo la serie B e Cobolli Gigli, Blanc e Secco, non era del tutto scontato.