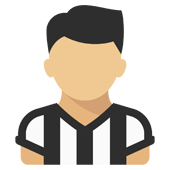 Content count

364

Joined

Last visited
Community Reputation
500
Eccellente
About The Fool

Rank

FINO ALLA FINE


Birthday

03/21/1940
Informazioni
Squadra
Sesso
Provenienza

Arkham Asylum - Gotham City
Recent Profile Visitors
Sicuramente, però ciò che in Italia viene percepito e recepito è sempre ciò che passano i media di riferimento. Il mio pensiero era semplicemente rivolto a Sky e simili, purtroppo cadranno sempre in piedi.

Perdonatemi, premesso che per me il prossimo allenatore sarà Guardiola e che quindi forse sono di parte, tuttavia credo che l'intervento di Galassi sia la conferma che qualcosa di vero c'è e non sarebbe dovuto trapelare... Oppure possiamo pure credere che a Manchester sponda City siano infastiditi da ciò che si scrive in un forum con migliai (e non milioni) di utenti, da ciò che dice uno a Top Calcio o da tweet di perfetti sconosciuti del bel paese, cosa che risulterebbe abbastanza paradossale. Il fatto che in queste pagine ci sia gente più che preparata non vuol dire che si possa influenzare l'opinione pubblica a tal punto, tanto che i più in giro per la strada, juventini compresi, nemmeno pensano a Guardiola... insomma, Sky ne uscirà comunque bene, facendo i complimenti alla dirigenza per aver tenuto tutto segreto, purtroppo solo pochi (noi ad esempio) sapremo della loro incompetenza.

La valutazione di Allegri è un concetto soggettivo e ogni opinione va rispettata, tuttavia è oggettivo che negli ultimi quattro anni siamo stati "battuti" solo dal Barcellona, dal Bayern (ai supplementari, in pratica equivalendoci) e due volte dal Real (l'ultima è sotto gli occhi di tutti), dati alla mano, probabilmente la squadra più forte di sempre. Difficile fare meglio.

Costa a Barcellona, nonostante una partita orribile, è l'autore dell'unica azione di qualità in fase offensiva, tanto per parlare di una partita persa male...

A sto punto credo che la foto delle scarpette di Berlino fosse per menarla a qualcuno di quelli che a Berlino c'era... a me ne viene in mente sempre e solo uno...

The Fool replied to Ale_Maroz's topic in Campionato

Il suo più grande merito sarà sempre quello di averci cambiato la mentalità in Europa, per il resto, tattica, preparazione partita, lettura partita, gestione gruppo si offrono a discorsi ampi e paragoni, na sulla mentalità il salto è stato innegabile... chapeau.

Sì sì, quella bottanazza di Federica Lodi non riesce nemmeno a parlare dell'argomento... Secondo me nell'ingoio non è un granchè, meglio cominci a girarsi perchè stiamo arrivando!

Perchè perchè perchè Moratti (ma anche Zanetti o Materazzi) non mi attraversano mai la strada??????????????????????????????????

Ho preso per il * l'Inter per la maglia 2010/11, la più brutta che abbia mai visto... Quella di questa stagione, mi duole dirlo, è proprio bella, assomiglia alla nostra nella stagione di B... Ma Nike, v********o!