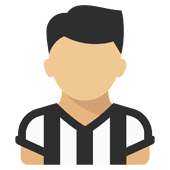 Content count

238

Joined

Last visited
Community Reputation
148
Buona
About diegalax

Recent Profile Visitors
Chi ben Comenencia è a metà dell'opera.

Ragazzi... 3 brasiliani in difesa... di cui 1 sandro. Siamo alla follia più totale per me (benchè di bravi ce ne son stati eh...).

diegalax replied to homer75's topic in Amarcord

Il problema reale è che la passività del secondo tempo, l'avremo anche con il bologna o il chievo. Non c'è nulla da fare. E lo sappiamo bene.

Quando lo dicevamo tempo dietro noi eramo troll prescritti che invadono i forum giusto? Quanto mi piacerebbe taggarne qualcuno, il problema è che non mi ricordo chi fosse.

C'è un evidente ammutinamento da parte della squadra dai. Ma chi ha portato a tutto questo? Sono 2 ani che facciamo pietà. E scrivo ani volutamente perchè ci stiamo prendendo inculate su incultate.

diegalax replied to homer75's topic in Amarcord

Ma nessuno si fa sentire a torino? I segnali c'erano dalla prima in casa col Sassuolo (per non parlare dell'anno passato). A sto punto devono andare via TUTTI, se lo difendono ancora. La squadra è palesemente contro l'allenatore, se non si smuovono altro che i 9milioni di stipendio all'anno di perdita: - Si esce dalla champions sicuro con annesse perdite economiche - Si richsia molto probabilmente di fare nemmeno la prossima (con rischi derivati assurdi) - Si svaluta la rosa - Danno d'immagine lo conoscete?

Qui si sta provando a difendere l'indifendibile. Che vi passano pseudo notizie di calciomercato per farvi contenti?

Purtroppo Allegri ci ha fatto 'divertire' solo nei primi anni post Conte, vuoi una rosa giovane e affamata creata da Antonio. Ora è completamente perso nelle sue battaglie personali sul non gioco e da una presunzione fastidiosa all'occhio del tifoso. Formazioni sbagliate, cambi peggio di esse, le sue squadre ogni volta che segnano arretrano e prendono gol. Stato di forma pietoso, infortuni continui. Si auto-delegittima quando dice che l'allenatore conta nulla in una squadra. Non è in grado di caricare a dovere l'ambiente. Se una volta diceva che l'importante era vincere ora non riesce a fare nemmeno quello. Come potete essere soddisfatti?

diegalax replied to Zebra Arcaica (Cinesinho)'s topic in Juventus forum

ma magari non hanno a disposizione le immagini come ieri. Fatta la legge trovato l'inganno.

ma lasicamo perdere.... tanto non la vinciamo uguale.

No, i comportamenti scorretti rimangono tali.

Imbarazzante nel gioco e nelle dichiarazioni come sempre. Purtroppo la società ormai gli ha promesso la luna e saranno altri 2 anni e e mezzo da morire.