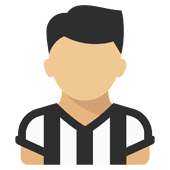 Content count

855

Joined

Last visited
Community Reputation
688
Eccellente
About Redmond

Recent Profile Visitors
Berna gli mangia in testa a perisic

Regà ma una sintesi non è disponibile?

Ho appena notato che ci sono dei * di fulmini nella scritta Jeep!!!!!!!!! Questa cosa fa moltissimo anni '90, la adoro!!!

Datemi del pazzo ma io la trovo gradevole L'unca cosa che odio, come sempre, è quel pannello bianco enorme sulla schiena.

Io comunque vorrei capire un'altra cosa: Per quale diavolo di motivo I nostri sembrano sempre spompati, sempre sulle gambe, non reggono neanche 60 minuti... Ma è normale questa cosa?

Redmond replied to homer75's topic in Amarcord

Sarà pure facile, ma io quando ho visto quel cambio ho pensato subito: "adesso la perdiamo". Un conto è giocare 10 minuti in quel modo, un altro conto è farlo per un'ora. Poi vuoi fare catenaccio? Benissimo, metti in campo i giocatori adatti a fare contropiede, per dire, gente come Quadrato avanzato, tenere Berna che stava anche giocando bene, metti subito Pellegrini... Che mi tieni Morata-Vlaovic-Dybala e una squadra bassissima, come speri di avvicinarti all'area avversaria?

Redmond replied to homer75's topic in Amarcord

Le sensazioni che ho avuto ieri non le avevo dai tempi di Andrea Masiello. E ho detto tutto.

Non ho visto la partita e non lo conosco. Qualcuno può dirmi in che ruolo ha giocato?

Redmond replied to homer75's topic in Amarcord

Risolta da un fuoriclasse che qualcuno qui vorrebbe mandare via!!!

Redmond replied to homer75's topic in Amarcord

Zaccaria mi ha sorpreso, molto dinamico ed anche intelligente nella distribuzione del pallone.

Magari questo è il suo ruolo. Per carità, mi sembra un bravo ragazzo ma in difesa è un disastro in entrambe le fasi.

A un certo punto mi sono chiesto se non fosse meglio mettere uno che picchia davanti alla difesa, tanto Arturo gira un po' col pallone tra i piedi (perdendo i tempi di gioco) e poi la passa a quello accanto. Almeno mettiamoci uno che sa difendere.

Comunque la drammatica verità è che un idolo del forum come Danilo ed uno giudicato in ripresa come Arturo (che misteriosamente ha persino dei fanz) si sono rivelati per ciò che sono in realtà: Due sciagure incommentabili.