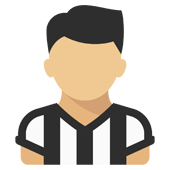 Content count

719

Joined

Last visited
Community Reputation
1,147
Eccellente
About samu1897

Rank

Primavera


Birthday

01/10/1980
Informazioni
Squadra
Sesso
Provenienza
Recent Profile Visitors
Domani sera chi gioca gioca,cambia poco ,si passa e basta. La coppa è nostra quest'anno.

58 pagine a parlare del perchè è stata schierata una formazione rimaneggiata e sulla sportività di ciò. Veramente ci fate?

Ragazzi stiamo vivendo anni favolosi,ogni anno che passa i deliri sono più assurdi,non ce la fanno più e il futuro per loro non è proprio roseo. La Juve vincerà fino a che ne avrà voglia,non ci sono all'orizzonte motivi per cui possiamo perdere i prossimi 5-6 scudetti. I deliri di oggi sulla nostra formazione rimaneggiata è da top ten.

Ci sono deliri buoni per ridere per i prossimi 5 anni...siete veramente fantastici.

Considerando 2 gol viziati da falli non ravvisati dall'arbitro...va benissimo così.

Qualcuno che si intende di scommesse e quote,quanto potrebbe essere stata la quota se avessi scommesso dopo il primo scudetto ,la vincita di 5-6 scudetti consecutivi? è un cruccio che mi gira in testa da un pò,dopo il primo scudetto dissi ad un mio amico,vedrai che sarà il primo di una serie lunghissima,non vedevo avversari all'altezza.

Quando vi metterete in testa che non è colpa della Juve sarà un bel passo avanti per voi per cambiare le cose...

samu1897 replied to The Italian Giants's topic in Campionato

È sempre uno spettacolo leggervi dopo ogni conferenza quando fate supposizioni che non esistono da nessuna parte. Cuadrado e la lista CL, ne ha parlato benissimo Allegri nel pre Ajax, era a corto di difensori e non sapeva a che punto fosse Cuadrado, se poteva o meno recuperare. Le conferenze seguitele e non mettete in bocca alle persone parole mai dette.

Voi allenatori ,vincitori di scudetti e CL virtuali,lo ascoltate bene il mister quando spiega calcio ? ogni volta regala degli spunti favolosi secondo me.

Ma ve la ricordate la stagione in cui andarono in CL con 7-8 rigori nelle ultime partite? Dove a ogni soffio di vento era rigore e Balotelli rischiava di diventare quasi capocannoniere? Ecco, non prendo lezioni da loro, squadra squalificata DALL'UEFA per abbandono del campo..

Ah,mi piacerebbe sapere dai vari '' eh ma Allegri è ora che te ne vai'' con chi lo sostituirebbero. Ci fosse uno che scrive un nome che fosse uno.

Se l'Atalanta non si c@ga in mano come spesso accade quando incontrano i Prescritti ci sarà da ridere...

samu1897 replied to The Italian Giants's topic in Campionato

Va beh ormai è chiaro che attacchereste Allegri anche se dicesse che ad agosto è caldo...quindi ormai bisogna prendervi così e basta.

samu1897 replied to The Italian Giants's topic in Campionato

Ma veramente state facendo le pulci a quello che Allegri ha detto sul tacco di Kean? Siete proprio arrivati eh...